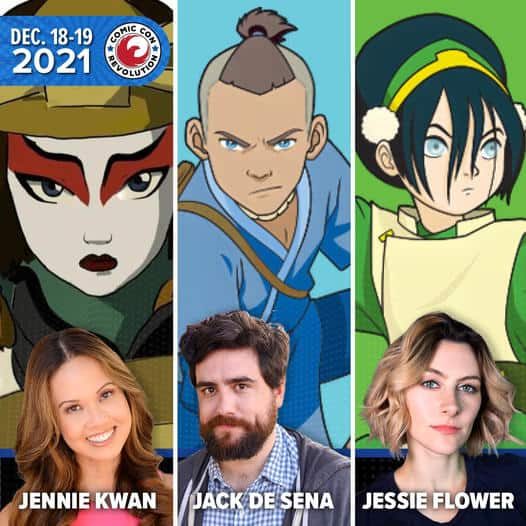 Comic Con Revolution is beyond excited to announce that Jack DeSena (Sokka), Jessie Flower (Toph), and Jennie Kwan (Suki) of Avatar: The Last Airbender will be joining us at CCR this winter!
Everyone at CCR HQ is thrilled to be able to bring such beloved characters voices to Comic Con Revolution. You can seem meet them all weekend long this December 18th & 19th at The Ontario Convention Center.
Jack, Jessie & Jennie are more exciting additions to the roster of awesome guests coming to Comic Con Revolution 2021.
Order your tickets today by clicking here.