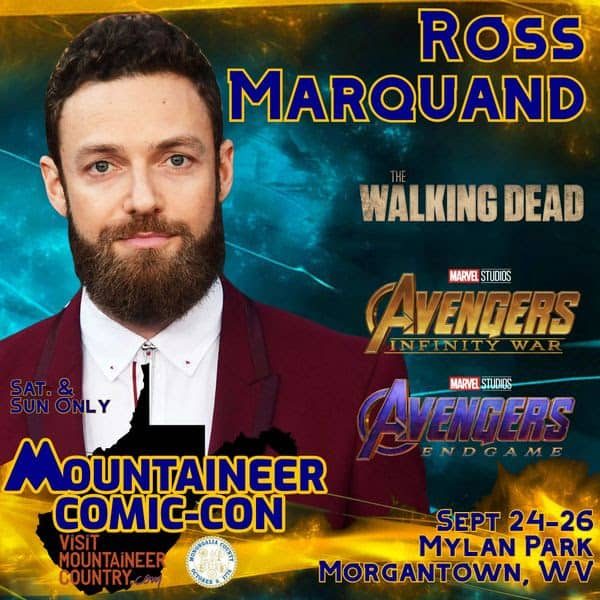 Ross Marquand will now be appearing at Mountaineer Comic-Con, Saturday and Sunday, September 25-26th. Ross is best known for his role as Aaron, on The Walking Dead, and The Red Skull, on Avengers Infinity War and Avengers Endgame.
Ross will be available for autographs, photo ops, and will join his co-stars Nadia Hilker and Matt Lintz for a Q&A Panel on Saturday, September 25th.
Tickets are limited, so act fast to get yours today! Click here to get yours now.
Further information available on the website: mountaineercomiccon.com