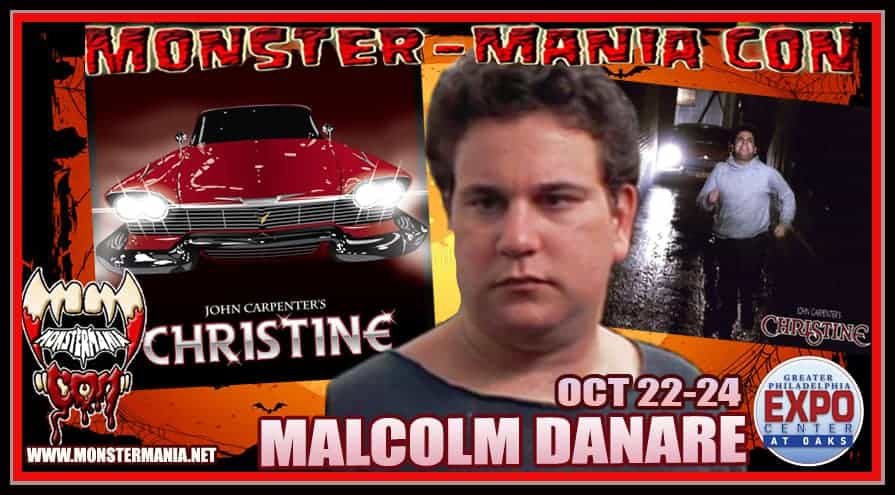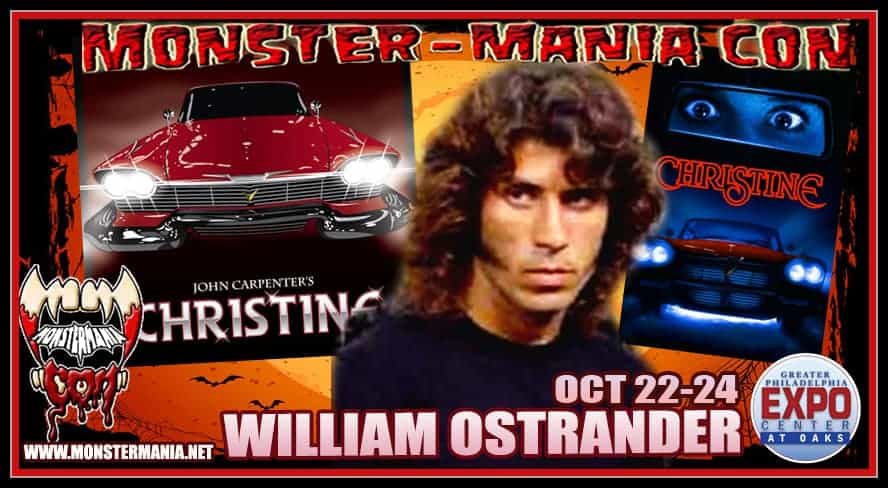 "SHE'S THE DEVIL INCARNATE. SHE'S CHRISTINE. BODY BY PYMOUTH. SOUL BY SATAN."
We are VERY excited to announce that MALCOLM DANARE and WILLIAM OSTRANDER will be making their First ever MONSTER-MANIA CON appearance and will be joining the CHRISTINE REUNION at MONSTER-MANIA CON 48, which will be held the weekend of OCTOBER 22-24 at THE GREATER PHILADELPHIA EXPO CENTER in OAKS, PA! MALCOLM and WILLIAM will be appearing all three days of the show. 
MALCOLM played the role of MOOCHIE and WILLIAM played the role of BUDDY REPPERTON, two of the bullies who winds up facing the wraith of the killer car in John Carpenter's 1983 film CHRISTINE. Based on the novel by Stephen King, CHRISTINE roared across film screens and into horror film history.
MALCOLM and WILLIAM will be joined at the show by other stars from the film as well as CHRISTINE herself, which was restored using parts from 3 different cars that were used for the film
TICKETS ARE NOW AVAILABLE FOR MONSTER-MANIA CON 48 at THE GREATER PHILADELPHIA EXPO CENTER in OAKS, PA!
ORDER YOUR TICKETS TODAY AT:
https://purchase.growtix.com/…/MONSTER_MANIA_OCTOBER_2021
VENDOR SPACES NOW AVAILABLE!
Vendors here is your chance to be part of our first ever convention center show! MONSTER-MANIA fans have requested for us to have an event at THE GREATER PHILADELPHIA EXPO CENTER in OAKS, PA and we listened! We sold out the OUTDOOR LITTLE MALL OF HORRORS last month and fans are excited for MONSTER-MANIA to return to the area. Whether you're a loyal MONSTER-MANIA vendor or a vendor who has been trying to get into our show for years, NOW is your chance to book your vendor space and even better, the vendor booths are 8'x8' booths, much larger than our hotel vendor spaces!
Best of all, we are able to offer vendor booths at hotel show prices!
Don't miss your chance to vend at this show!
RESERVE YOUR VENDOR BOOTH TODAY!