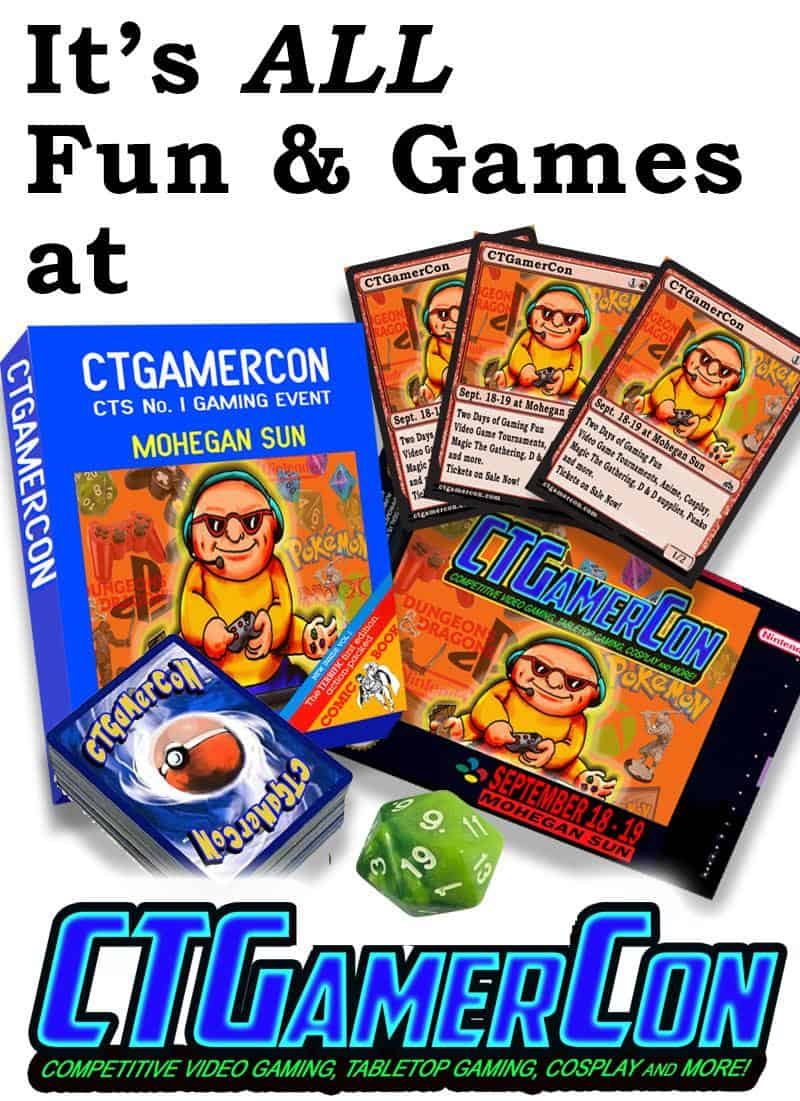 CTGAMERCON is ready to hit the power button, roll the 24 sided dice and shuffle the deck as we get our games on at Mohegan Sun Convention Center in Uncasville, CT on September 18 – 19!
Join us for a weekend of fun & games – literally – as we bring all the excitement of video games, tabletop games, collectible card games, anime, cosplay and a whole lot more to Mohegan Sun! This will be our 4th gaming event and we want you to be part of it!
Sign up for our video game tournaments!
Play some Magic the Gathering!
Shop our vendor showcase!
LIVE Music from !
Be part of our cosplay contest!
There is a ton of fun waiting for you at CTGAMERCON!
Get your tickets NOW! Click here for information!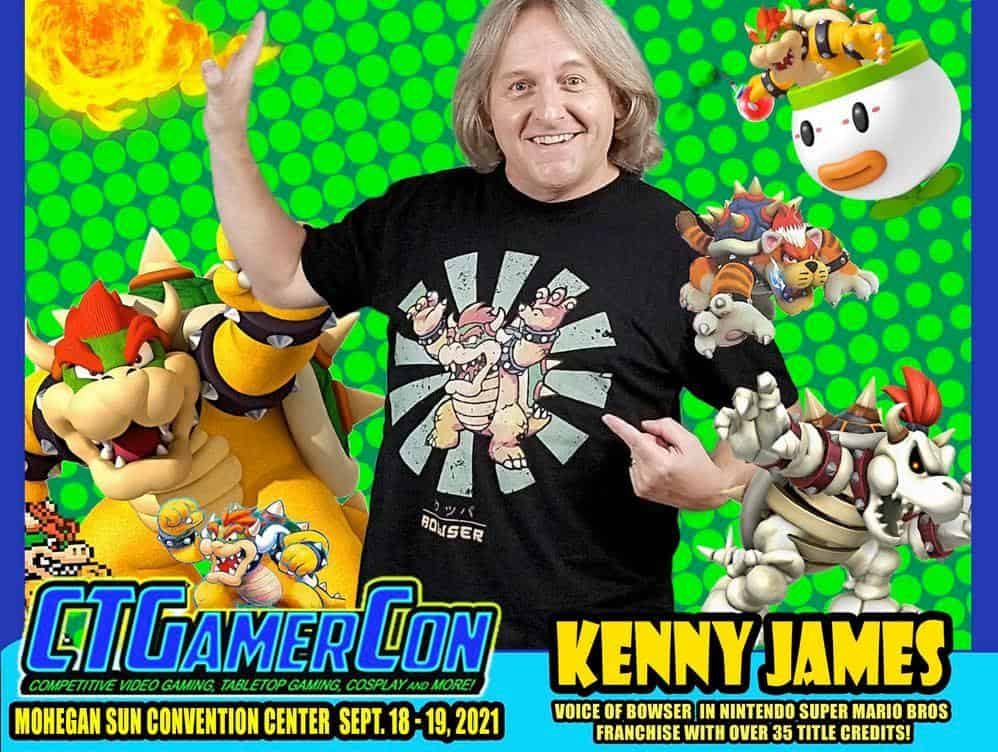 LEARN ALL ABOUT VIDEO GAME VOICEOVER WORK FROM BOWSER HIMSELF – KENNY JAMES!
CTGAMERCON is pleased to welcome Bowser himself – KENNY JAMES!
Kenny is best known as the voice of Bowser in the Nintendo Super Mario Bros franchise with over 35 title credits. He has been providing the voice and personality of Bowser since Super Mario Strikers in 2005. Other voice work includes Zingo, a story telling dragon for a children's program, narration and audiobooks. While he currently lives in Dallas working in voice-over, Kenny was also a prolific theater actor performing in musicals, dramas and comedies, in the Puget Sound area.
Meet Kenny at CTGAMERCON on Sept 18-19!