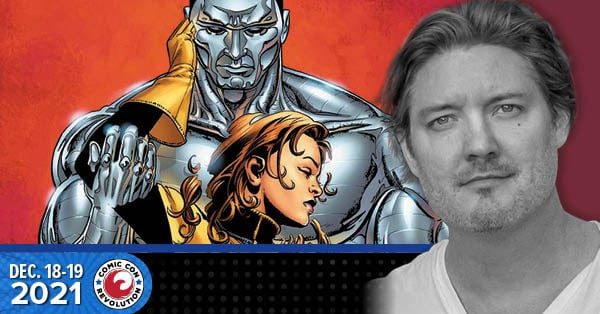 LEGENDARY ARTIST JOHN CASSADAY COMES TO COMIC CON REVOLUTION IN A RARE APPEARANCE THIS DECEMBER 18th & 19th, 2021
Don't miss all of our comic creators including Chris Claremont, Mike McKone, Ray-Anthony Height and many more!
Welcome legendary artist John Cassaday for a very rare appearance at The Inland Empire's very own Comic Con Revolution this fall! John is the Eisner Award winning artist best known for co-creating PLANETARY, Marvel's best-selling ASTONISHING X-MEN and the launch of the STAR WARS on-going series from Marvel.
John is a world renowned artist who's work has been exhibited in Hong Kong, Paris, New York City and the Smithsonian Institute in Washington, DC.
Come meet John along with Icon Chris Claremont at Comic Con Revolution this December 18 & 19, 2021 at The Ontario Convention Center!
As always, kids 12 & under are free with an adult purchase.  Pick up your tickets today and be ready for one of the best pop culture experiences in the Southwest.
Tickets available today at www.ccrtix.com
For more information about Comic Con Revolution go to www.ccront.com