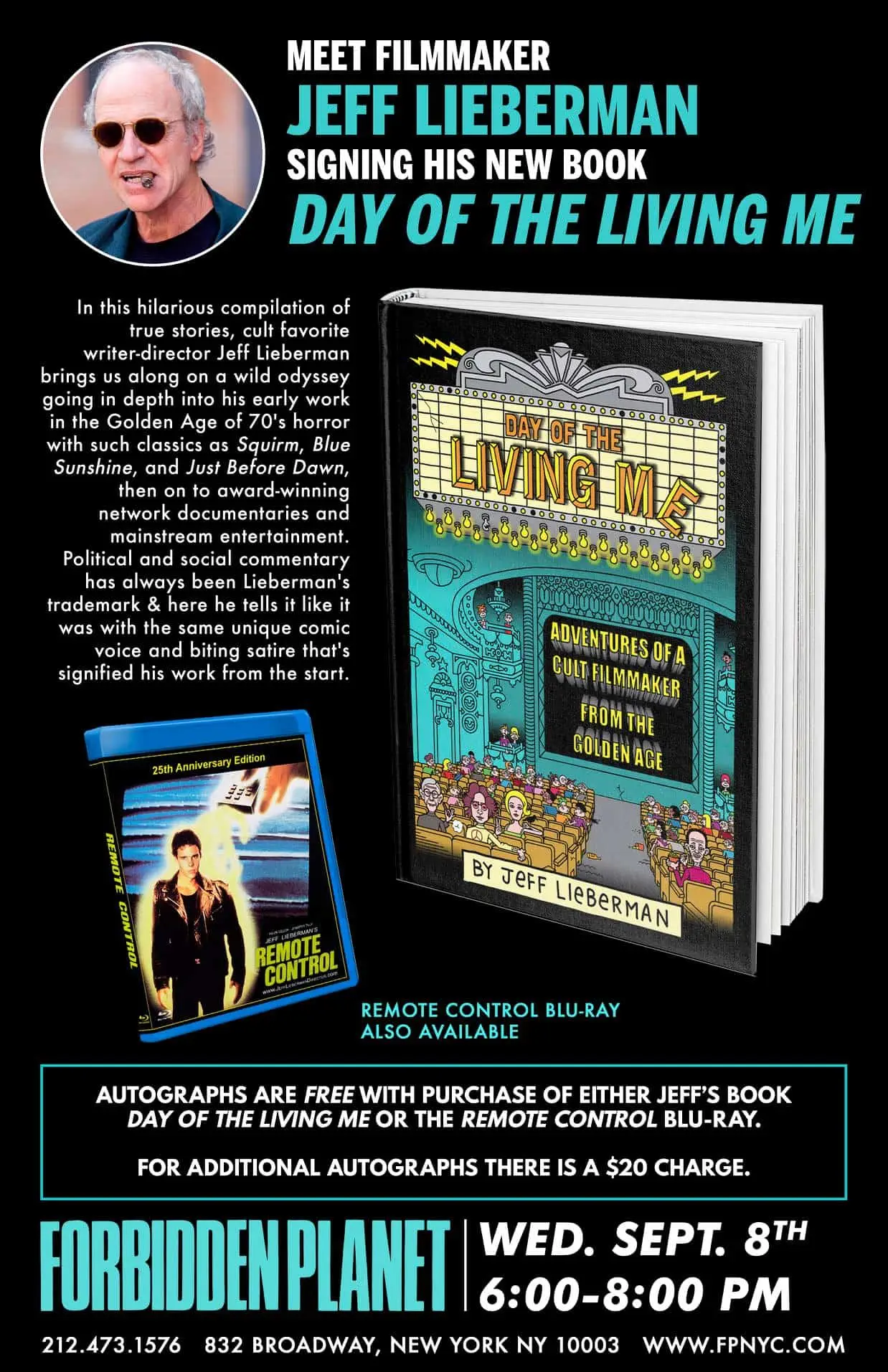 Meet legendary cult filmmaker Jeff Lieberman at Forbidden Planet NYC on Wednesday September 8th from 6 to 8PM!
We here at FPNYC are stoked to get back on track with instore events and are beyond excited to kick it off with the notorious Jeff Lieberman, the writer/director behind such beloved exploitation classics such as Squirm, Blue Sunshine, Just Before Dawn, and Remote Control!
The event is in celebration of Lieberman's recent autobiography Day of the Living Me Adventures of a Subversive Cult Filmmaker from the Golden Age. Purchase a copy of the book Day of the Living Me or a copy of Remote Control on Blu-ray and Jeff will sign it for free! There will be a 20 dollar charge for autographs on your additional personal items, so dig out those posters, VHS tapes and Blu-rays to get signed as well.
Can't make it to the event or just don't wanna get off the couch? Well don't you worry! You can pre-order signed copies of Day of the Living Me at www.fpnyc.com and we will have it signed at the event for you, then we will ship it right to your door. How much easier could it get? Not any easier!
Forbidden Planet
832 Broadway, New York, NY 10003
212-473-1576