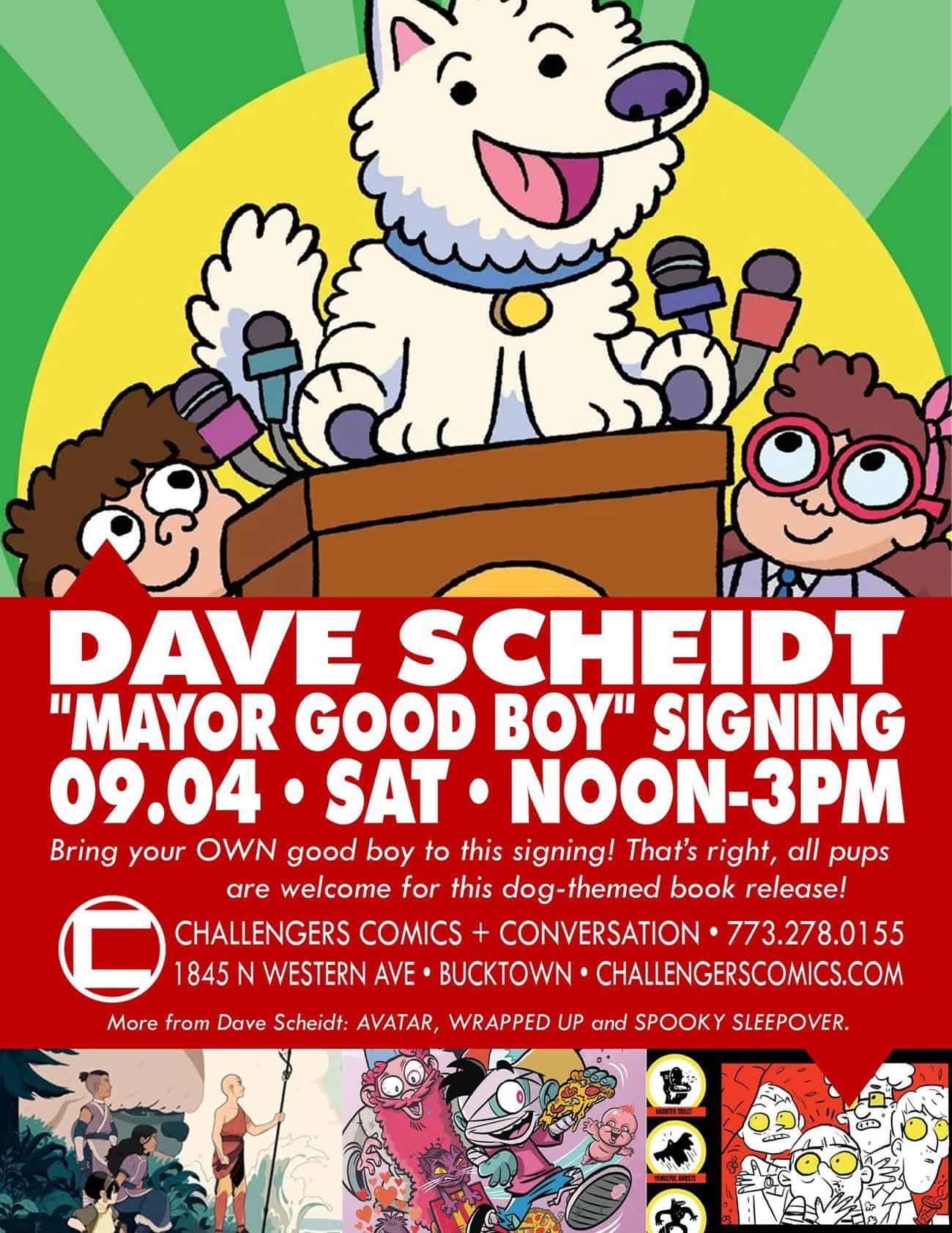 Come meet writer Dave Scheidt and celebrate the release of his new all-ages graphic novel MAYOR GOOD BOY from noon to 3pm on Saturday, September 4th!
"There's a new dog in town! Finally Greenwood gets the mayor they've been waiting for. The votes are in and the new mayor is… a dog?! This dog will do more than shake paws. Mayor Good Boy is here to help Greenwood become a town filled with kindness, starting with fetching help for the local zoo. With foes around every corner trying to put a stop to Mayor Good Boy's campaign of fun, are there cheese snacks and belly rubs in his future? Or will the whole town suddenly have a flea problem? In the hilarious Mayor Good Boy graphic novel series, everyone can make the world a better place, whether you're a human or a dog."
This is an all-ages event, and you can even bring your dog to this special event! All pups are welcome!
Challengers Comics
1845 N. Western Ave, Chicago, IL 60647
(773) 278-0155