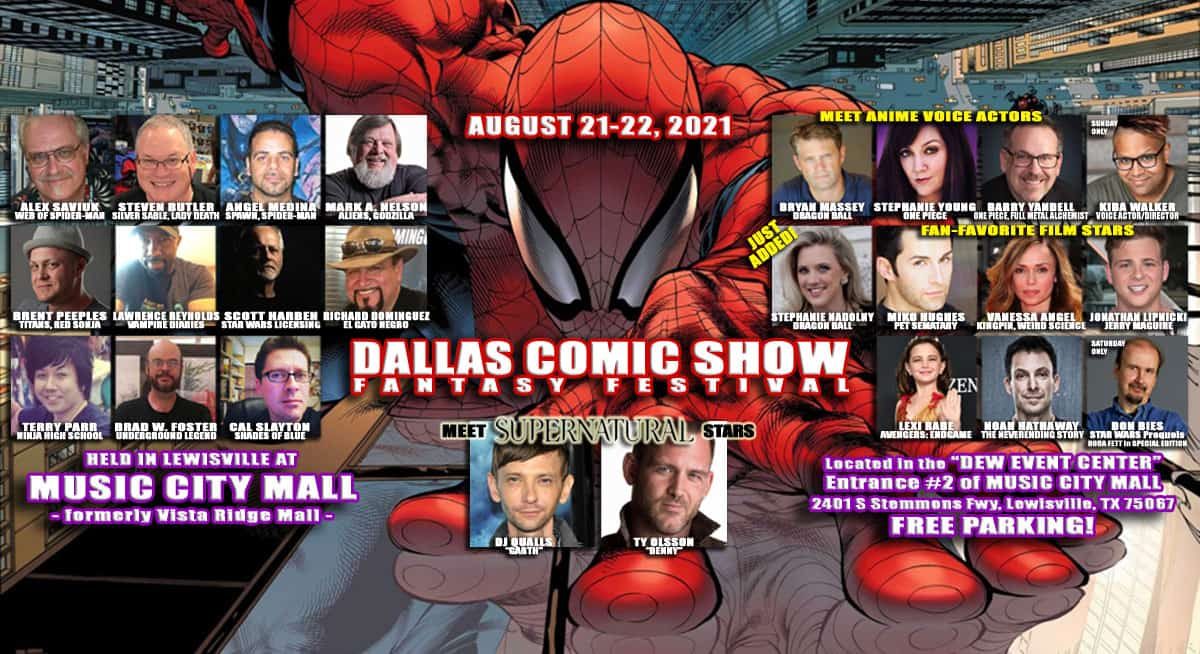 DALLAS COMIC SHOW returns this weekend with a special "Fantasy Festival" event, August 21-22 at Music City Mall in Lewisville.
Comic book creators like Alex Saviuk, Steven Butler, Angel Medina, Mark A. Nelson, Brent Peeples, and others join the fun, plus fan-favorite actors like SUPERNATURAL's DJ Qualls and Ty Olsson, KINGPIN's Vanessa Angel, AVENGERS: ENDGAME's Lexi Rabe (Tony Stark's daughter!), THE NEVERENDING STORY's Noah Hathaway, and many more.
Anime fans can meet voice actors like DRAGON BALL's Stephanie Nadolny (Kid Goku and Gohan) and Bryan Massey (Oolong), Stephanie Young (ONE PIECE's Robin), and others.
Plus shop a curated vendor hall loaded with cool collectibles, check out the Cosplay Contest at 5pm on Saturday, and look for special post-show screenings of cult classic films featuring Q&A sessions with talent. Admission is crazy affordable, just $10 for Saturday and $5 for Sunday, but you can also score a VIP pass for just $30! For all the info you need to know, check out dallascomicshow.com