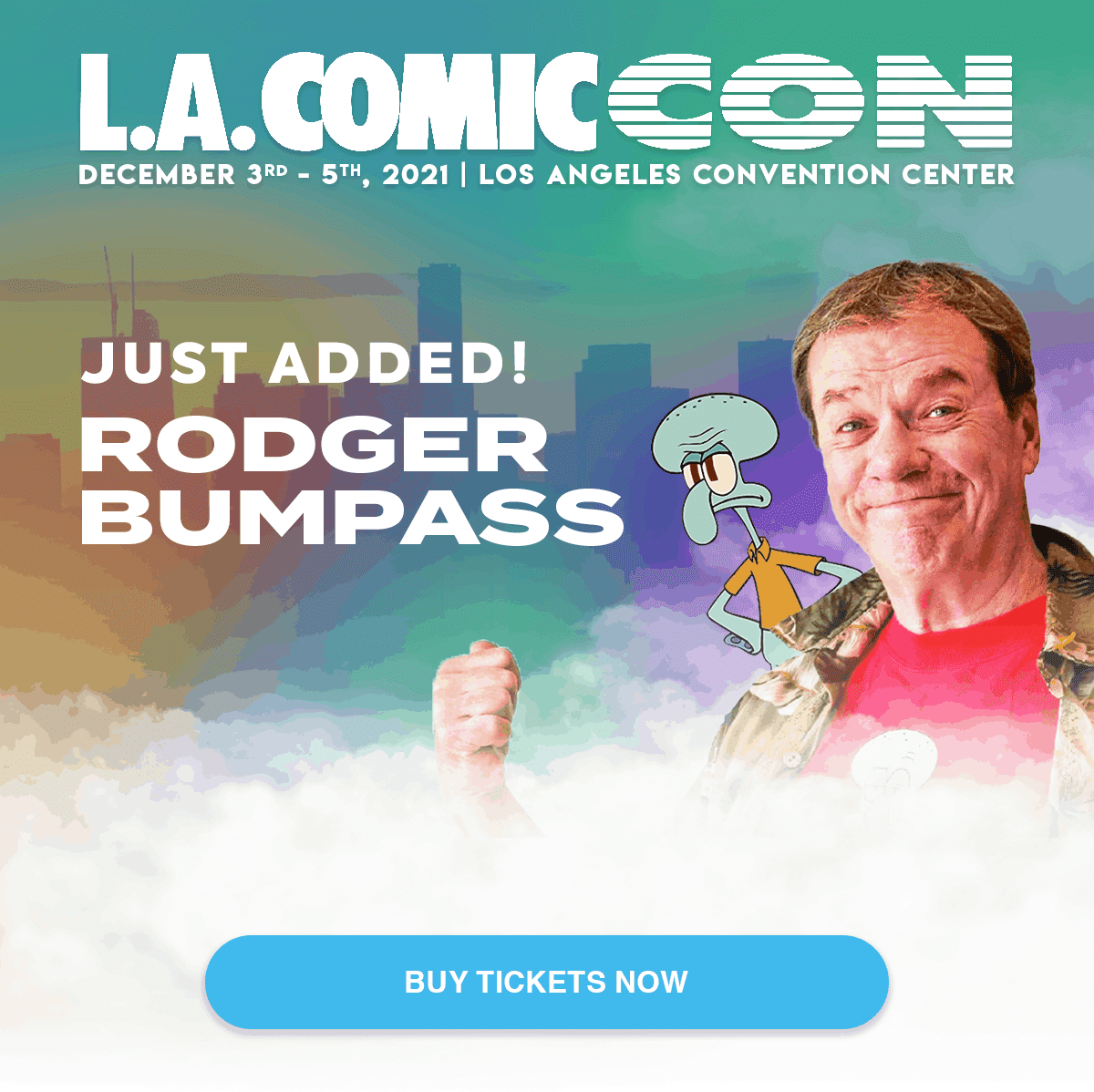 SQUIDWARD JOINS THE SPONGEBOB SQUAREPANTS PANEL!
Next-door neighbors reunite! This year at L.A. Comic Con Rodger Bumpass joins Tom Kenny in the Spongebob Squarepants panel. Come Saturday Dec. 4th, to watch these two recap their iconic stints as Bikini Bottom celebrities. We're not sure WHAT will happen on stage, but one thing we know is that everyone should be prepared to laugh until it hurts. To make sure you don't miss out on the action, get your L.A. Comic Con pass today!
To browse the complete guest list or for more information about the show, visit our website comicconla.com. Make sure to follow us on social to stay updated!