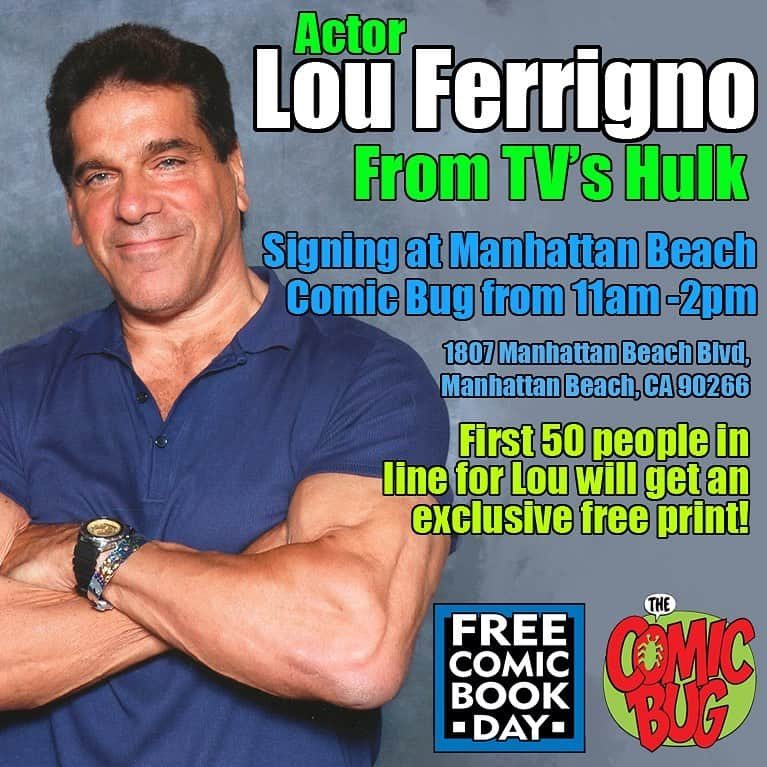 Actor Lou Ferrigno, the original Hulk, and Tony Fleecs, creator of STRAY DOGS will be this year's special FCBD guests on Saturday, August 14th!
The first 100 people in line to ask will receive The Comic Bug Stray Dogs exclusive cover for FREE!
Local creator group, the Sketchy Bugs, will be showcasing their books and offering free sketches!
Sable Nance
Mia Bunn
Don Walker
Marcus Newsome
Jeff Peters
David Moreno
Remember to stay safe, respectful, and patient. Looking forward to an awesome weekend full of fun and FREE COMICS
The Comic Bug
1807 Manhattan Beach Boulevard, Manhattan Beach, CA 90266
(310) 372-6704