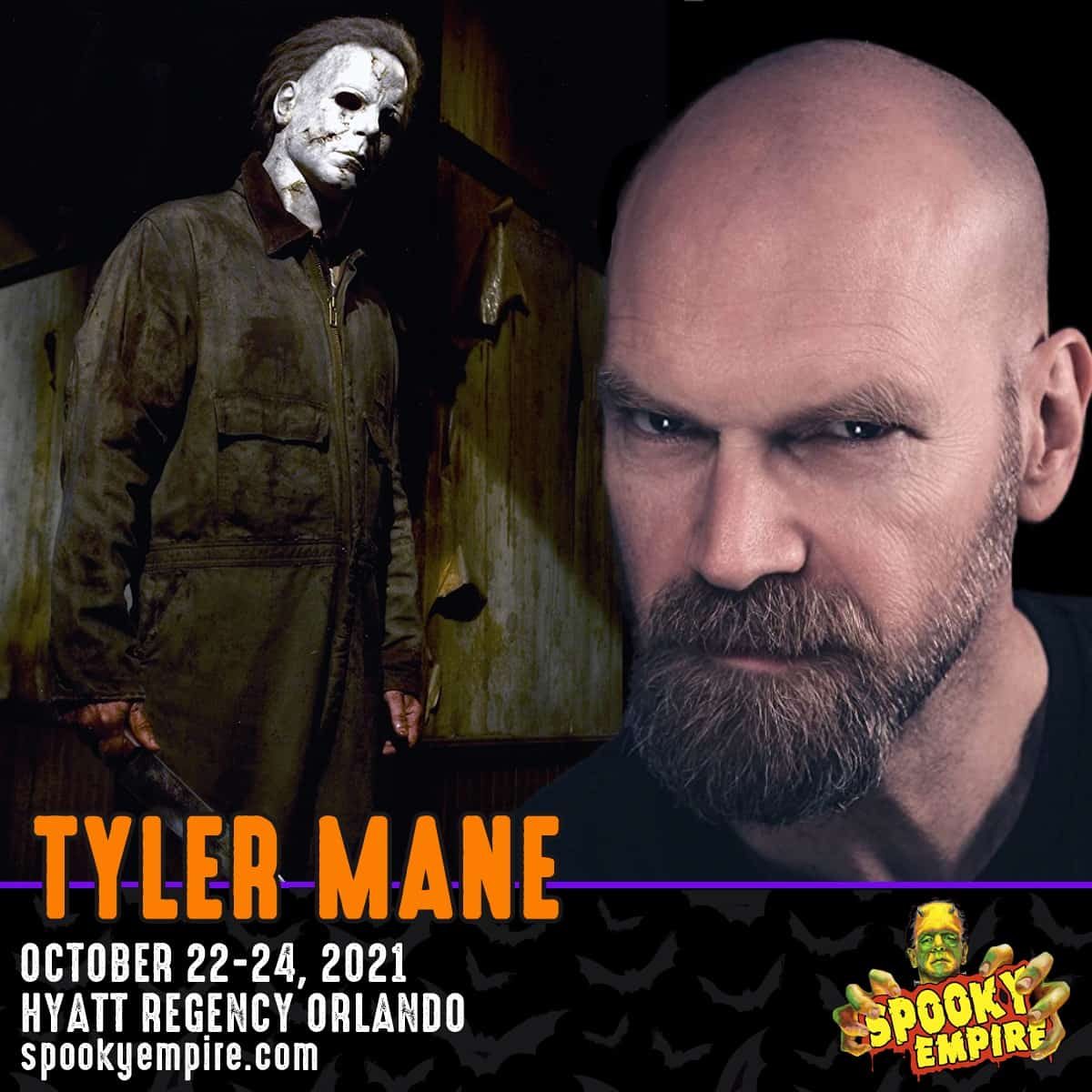 We have another fantastic guest announcement as we close out the week..TYLER MANE will appear at Spooky Empire, October 22-24, 2021 at the Hyatt Regency Orlando!
TYLER MANE is best known for his roles as "Michael Myers" in Rob Zombie's "Halloween" and "Halloween II" and as "Sabretooth" in "X-Men". He has also appeared in "The Devil's Rejects", "Victor Crowley", "Midnight, Texas", "Playing With Fire", "Troy", "Joe Dirt" and recently the Netflix series "Jupiter's Legacy". 
Meet the one and only TYLER MANE only at SPOOKY EMPIRE all weekend long at the Hyatt Regency Orlando!
This will be one of our BIGGEST shows yet! Don't miss out…get your tickets, VIP packages and hotel rooms before they SELL OUT!!
Get 'em while you can at spookyempire.com
Pre sales for Photo Ops and Autographs coming soon!