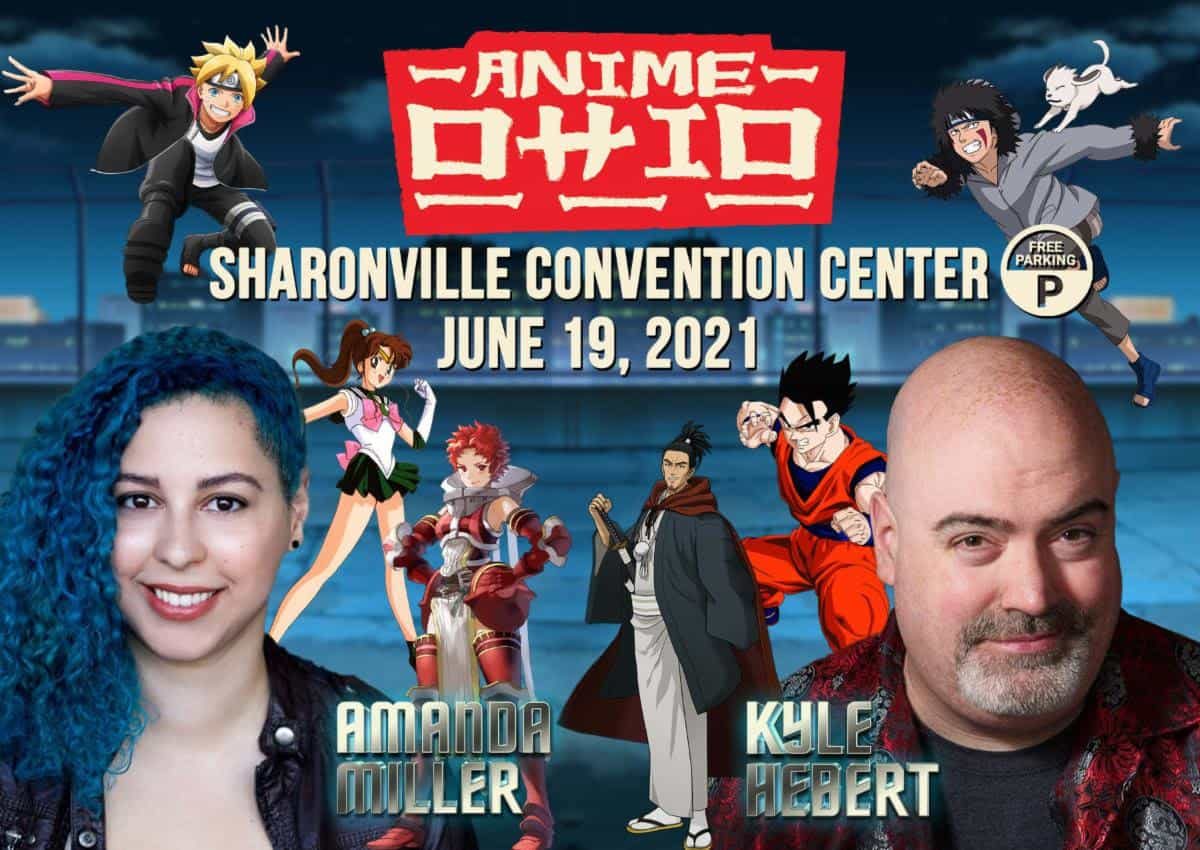 One More Day to Anime Ohio 2021!
Reminder that tickets will not be sold at the door for Anime Ohio 2021. Attendees must purchase them online. Tickets will be available through the website all day tomorrow.
Rows and rows of exhibitors, vendors, and artists will be set up in the Sharonville Convention Center. The lineup and their booth locations can be found in the link below.
Anime Ohio is more than exhibitors and vendors. There are programs and sessions to discuss topics and even dance! Check out the lineup for programming for Anime Ohio 2021 in the link below. All sessions will take place in rooms 201 and 202 of the Sharonville Convention Center.
Some exhibitors will be setup to take credit cards and other forms of payment, but it is usually safe to say that cash will complete any transaction including the purchase the autographs and selfie photos with our guests. If you forget, ATMs are located in various locations of the building.
Amanda Miller and Kyle Hebert will be signing autographs, taking selfie photos with fans, and available for recordings on Saturday. The pricing for each is listed in the link. These are not preordered. These are paid for at their table on the showfloor.