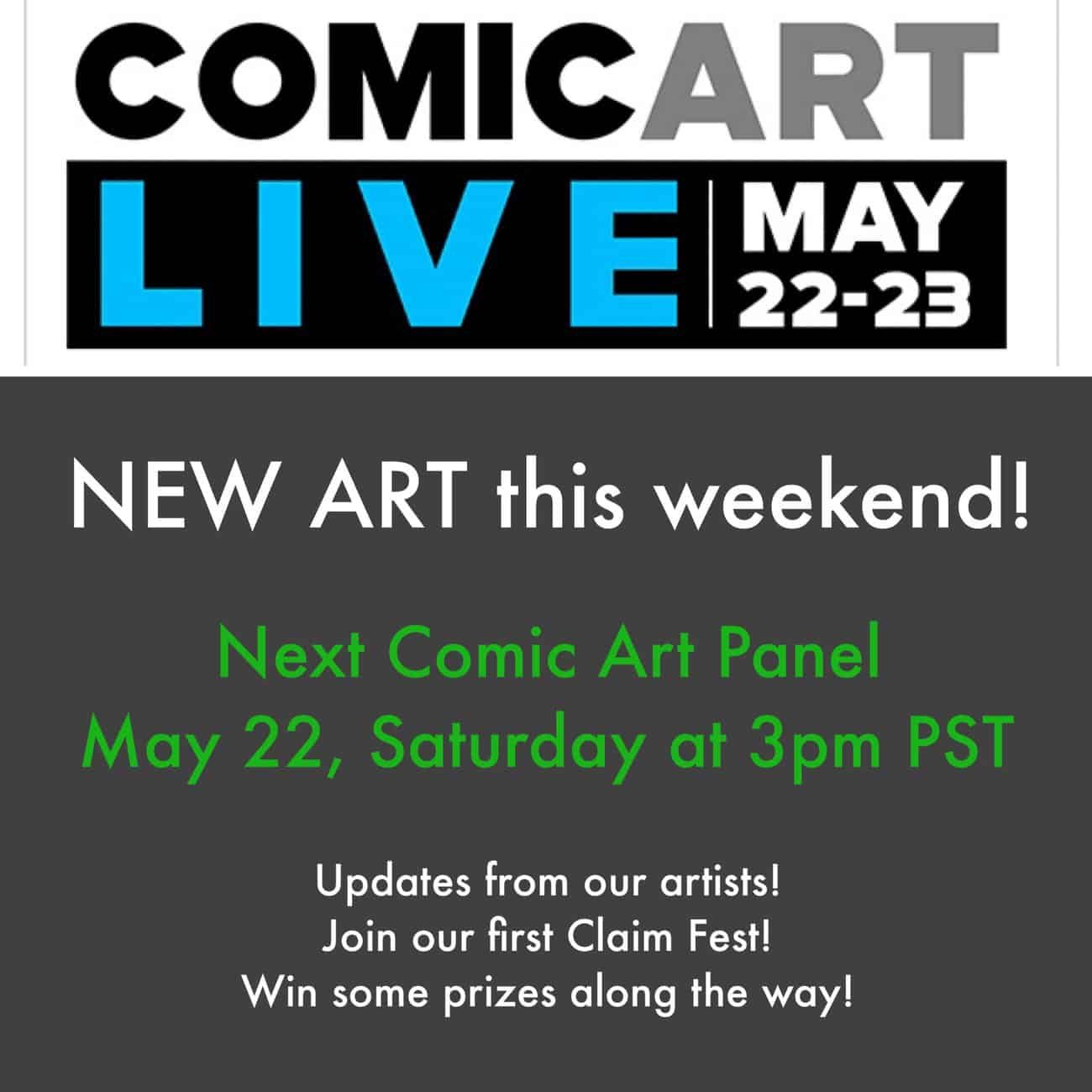 Next Comic Art has BIG news! TWO THINGS…
ONE – Comic Art LIVE is happening this May 22-23 and Next Comic Art will be joining this online convention from Comic Art Fans! Exclusively for this event, we will be dropping new art from the following artists:
Manix Abrera (in his international debut exclusively for Next Comic Art!)
Roby Amor 
Elmer Cantada
Elmer Damaso 
Rian Gonzales 
Miguel Mercado 
Saowee 
Luigi Teruel 
Harvey Tolibao 
AAAAAND our surprise special guest – MICO SUAYAN!!! Mico is currently representing himself but we wanted to invite our friend and fellow Filipino to join us this weekend!
Commission Spots for several artists will also be open so be sure to check out our virtual booth at
www.comicartfans.com
this coming weekend! Remember, premium members of Comic Art Fans get early access to the event!
TWO – We were invited to host a panel for the online convention and of course we said yes! All of us joining will be up at 6am Manila time for all of you so we hope you can join us on Saturday, May 23, at 6pm EST / 3PM PST! We will have our first ever CLAIM FEST during that panel. We will show some art for sale during that panel so whoever emails first during that panel will get it! We will have some surprise guests and will be giving some free prizes during the panel! So join us and let's have some fun talking about art!
Thanks everyone! Hope to see you all this weekend!
Next Comic Art