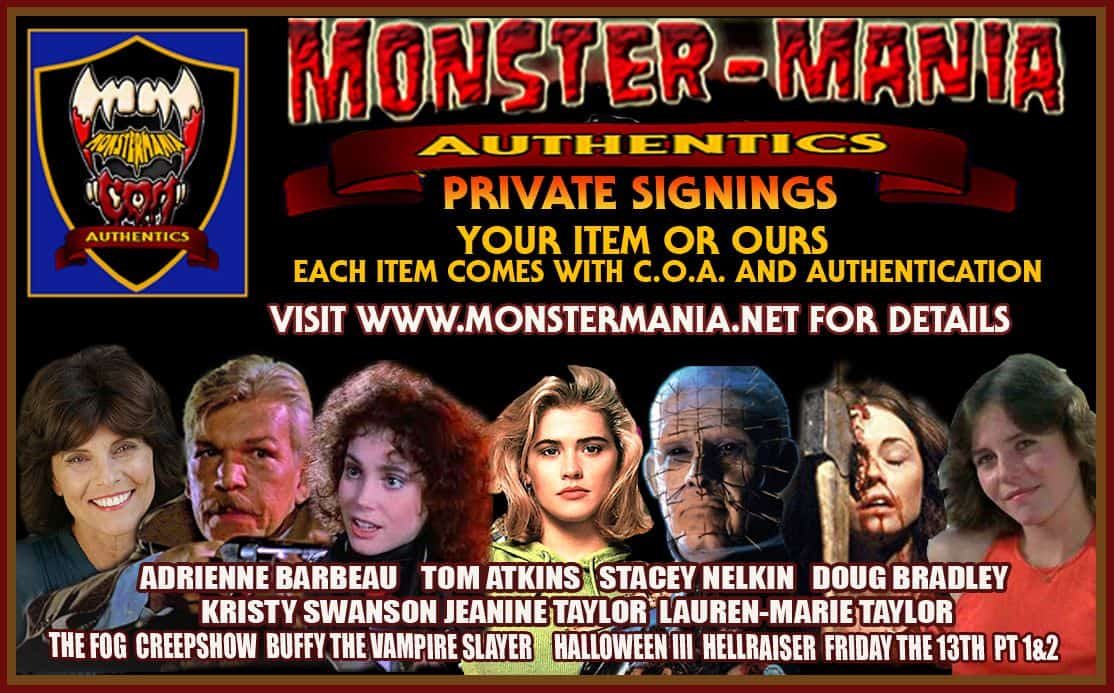 Can't make it to the OUTDOOR LITTLE MALL OF HORRORS? We are offering MONSTER-MANIA AUTHENTICS PRIVATE SIGNINGS for all of the stars attending our outdoor event and we have the best prices you'll find anywhere!
Choose one of our items or mail your item to us! If you're mailing to us, please make sure we receive it by MONDAY, MAY 12!
Each items comes with MONSTER-MANIA AUTHENTICS Certificate of Authenticity with matching numbered tamper-proof hologram.
To order one of our items please click here:
https://purchase.growtix.com/…/Monster_Mania…/45784
To send your item to us, please place your order here:
https://purchase.growtix.com/…/Monster_Mania…/45788
If mailing your item, please send to the address below and make sure we receive it by MONDAY, MAY 12:
MONSTER-MANIA
2207 CONCORD PIKE 
#361
WILMINGTON, DE 19803-290