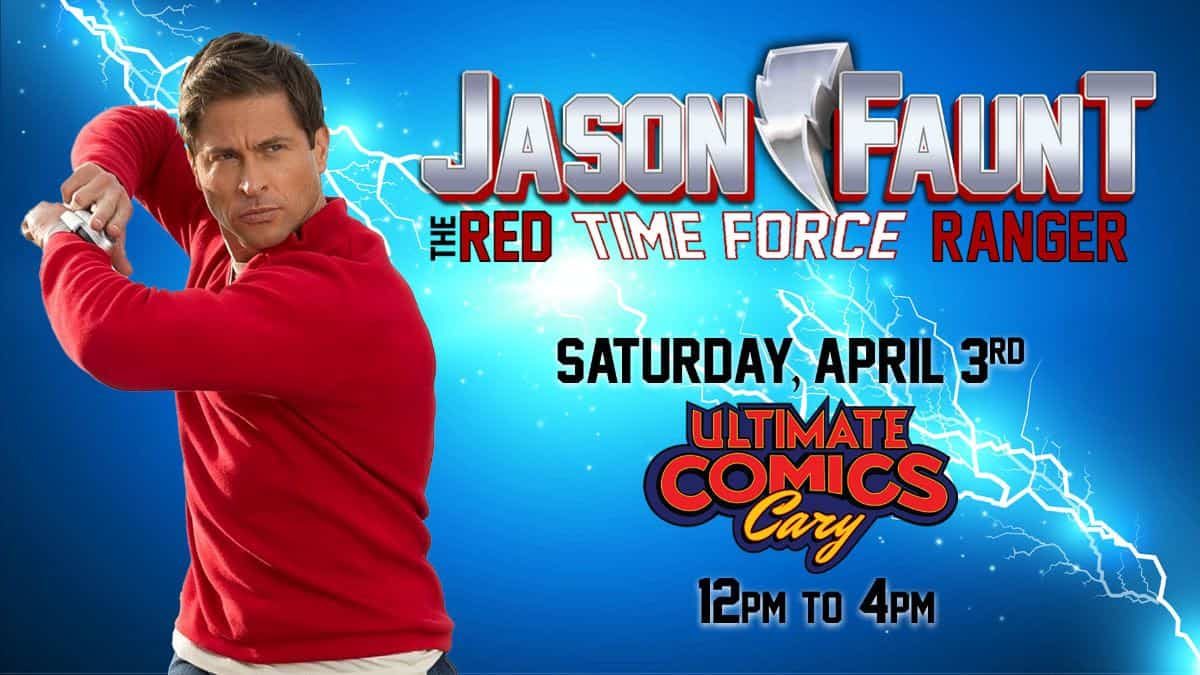 Calling all Ranger Fans! Come meet Jason Faunt, the actor behind the Red Time Force Ranger mask at Ultimate Comics Cary, Saturday April 3rd! Jason will be signing autographs for fans from 12 PM to 4 PM!
Come meet Jason, get a signature or a selfie! Get a signature for just $40 or a signature AND a selfie for just $60!
Want to jump to the front of the line at the event? Get a VIP pass for just $25! With a VIP pass you get to jump to the front of the line no matter when you arrive.
With your VIP pass you get:
Exclusive Jason Faunt VIP Badge
Power Rangers: Sins of the Future Graphic Novel: a standalone graphic novel starring Power Ranger Wes Collins, get it signed by Jason!
Front of the Line Privilege
Grab one at www.ultimatecomics.com
IMPORTANT NOTICE: Covid precautions will be enforced. We will be limiting the number of people in our store at one time, and requiring hand sanitizer use, and masks. We appreciate everyone's understanding and cooperation!
Jason Faunt Signing Event
Saturday, April 3rd
12 to 4 PM
Ultimate Comics Cary
1301 Buck Jones Rd, Raleigh, North Carolina 27606