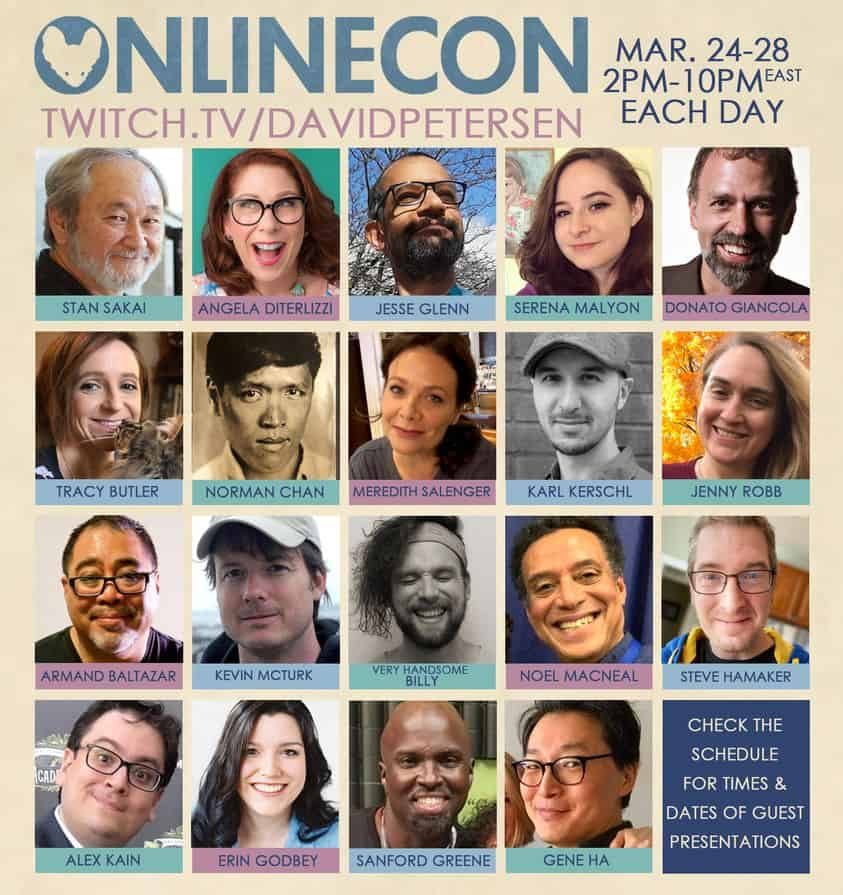 ONLINECON is BACK! A free online event with 20 guests, an online store sale, and much more…
From March 24-28 Mouse Guard creator David Petersen will be running a special event on his Twitch Stream (twitch.tv/davidpetersen). Over the course of those 5 days he'll be streaming 8 hours per day, spending half the time drawing commissions, and the other half with guests for panels, interviews, and programming! He will also be running a sale and adding new original artwork and merchandise to his online store.
Joining him will be: Stan Sakai, Angela DiTerlizzi, Jesse Glenn, Serena Malyon, Donato Giancola, Tracy Butler, Norman Chan, Meredith Salenger, Karl Kerschl, Jenny Robb, Armand Baltazar, Kevin McTurk, Very Handsome Billy, Noel Macneal, Steve Hamaker, Alex Kain, Erin Godbey, Sanford Greene, and Gene Ha!
Go to his blog at the link for further details and scheduling…