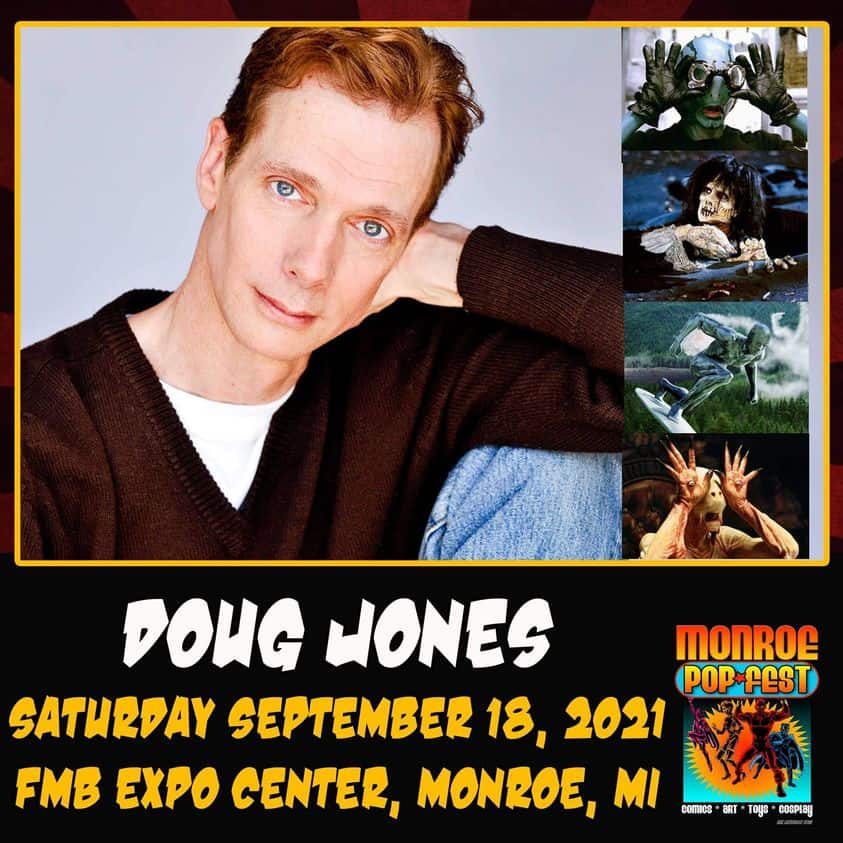 Monroe Pop Fest has announced actor Doug Jones (Star Trek Discovery, The Shape of Water, Hellboy) to be their 2021 guest of honor on Saturday, September 18, 2021.
Since my wife and I started this fun, affordable comic book and pop culture convention over 8 years ago we always wanted to bring in this guest and after years of conversation we're honored to announce that 2021 is the year!
You see him every week on Star Trek: Discovery portraying Captain Saru and his amazing roles can only be topped by his amazing personality! So without further adieu The Monroe Pop Fest proudly presents actor Doug Jones as the 2021 guest of honor!
Jones' has thrilled and awed fans in roles such as Billy Butcherson in Hocus Pocus, the Silver Surfer in Fantastic Four: Rise of the Silver Surfer, Abe Sapien in Hellboy 1 & 2, Fauno & Pale Man in Pan's Labyrinth, Amphibian Man in The Shape of Water, and so so many more!
He is best known for portraying non-human creatures, usually via heavy make-up and visual effects which makes him one of the greatest actors you've (n)ever seen! Saturday September 18, 2021 at the Monroe Pop Fest in Monroe Michigan you can see and meet the man himself!
Don't miss this awesome opportunity!