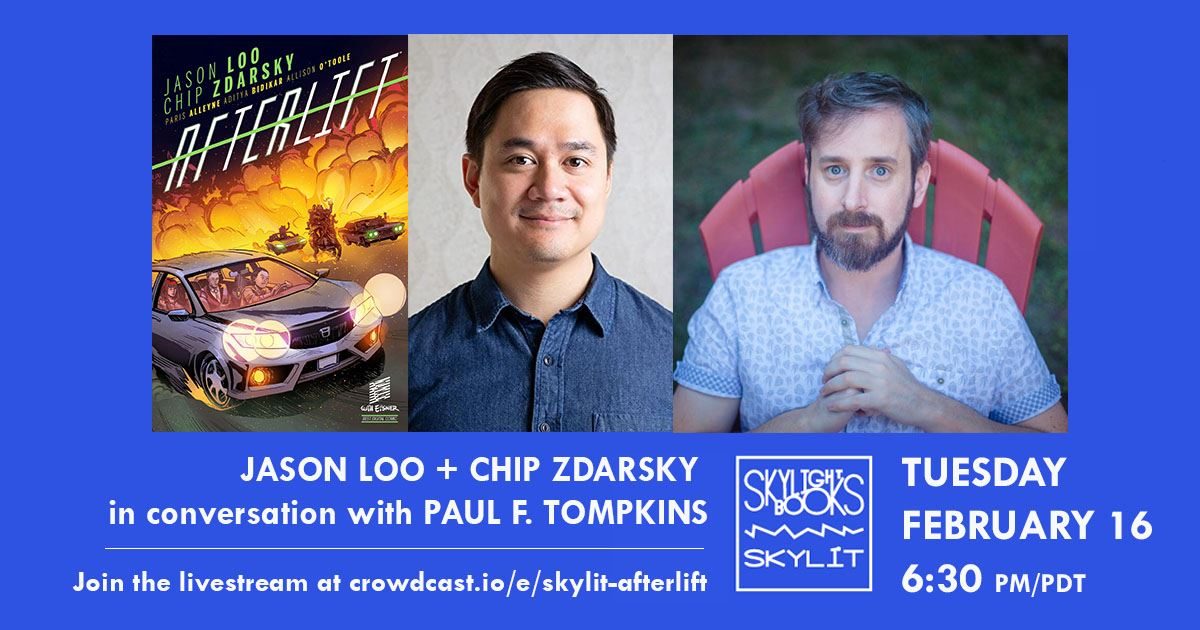 2020 Eisner Award winner for Best Digital Series AFTERLIFT arrives in print Feb. 3!
Skylight Books hosts creators Jason Loo and Chip Zdarsky with Paul F. Tompkins for a livestreamed event on Feb. 16 – details & register here:
https://bit.ly/3j4j6Dd
About Afterlift: Ride-share driver Janice Chen has enough to deal with, from annoying passengers to overbearing parents. But when she picks up a pair of mysterious passengers who are pursued by otherworldly forces, Janice realizes that her already-terrible day might be headed straight to hell.