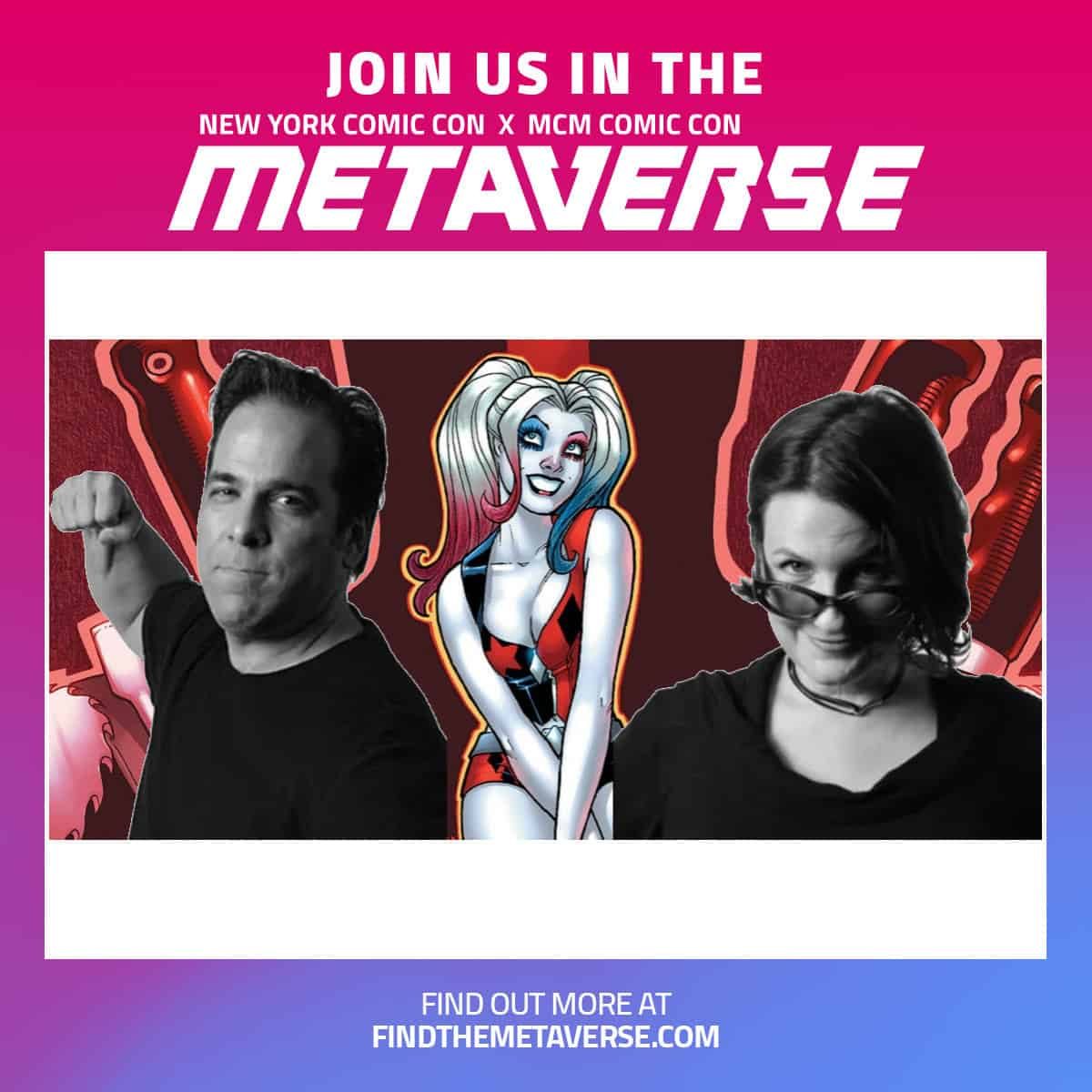 We all know the challenges and disappointment with physical comic conventions being cancelled this year, however, we're super excited to try and still reach out to our amazing fans! Join the creative team of AMANDA CONNER and JIMMY PALMIOTTI this upcoming weekend at the virtual NYCC.
That's right, both AMANDA and JIMMY will be participating in the NYCC x MCM Metaverse panel with a super fun event!
DC Dark Nights: Death Metal Match Up!
Saturday, 10/10/20
11:15 AM – 11:45 AM EST
When we say this isn't your typical panel, we mean it. Be sure to join us for some hilarious fun and enjoy the laughs and excitement. Click the link here and be sure to set a reminder for yourself this coming Saturday! We hope you are able to join the team for some fun!