Join us for the 1st annual Baltimore Comic-Con Live this October 23-25, 2020! We are thrilled to announce the confirmation of our next panel featuring a classic comic series, its writer, and voice talent reenacting the story for the characters with whom they've come to be associated.
Writer Mark Waid oversees a live dramatization of scenes from his classic 1996 Kingdom Come DC Comics mini-series, featuring Justice League Unlimited cast members Susan Eisenberg as Wonder Woman and George Newbern as Superman.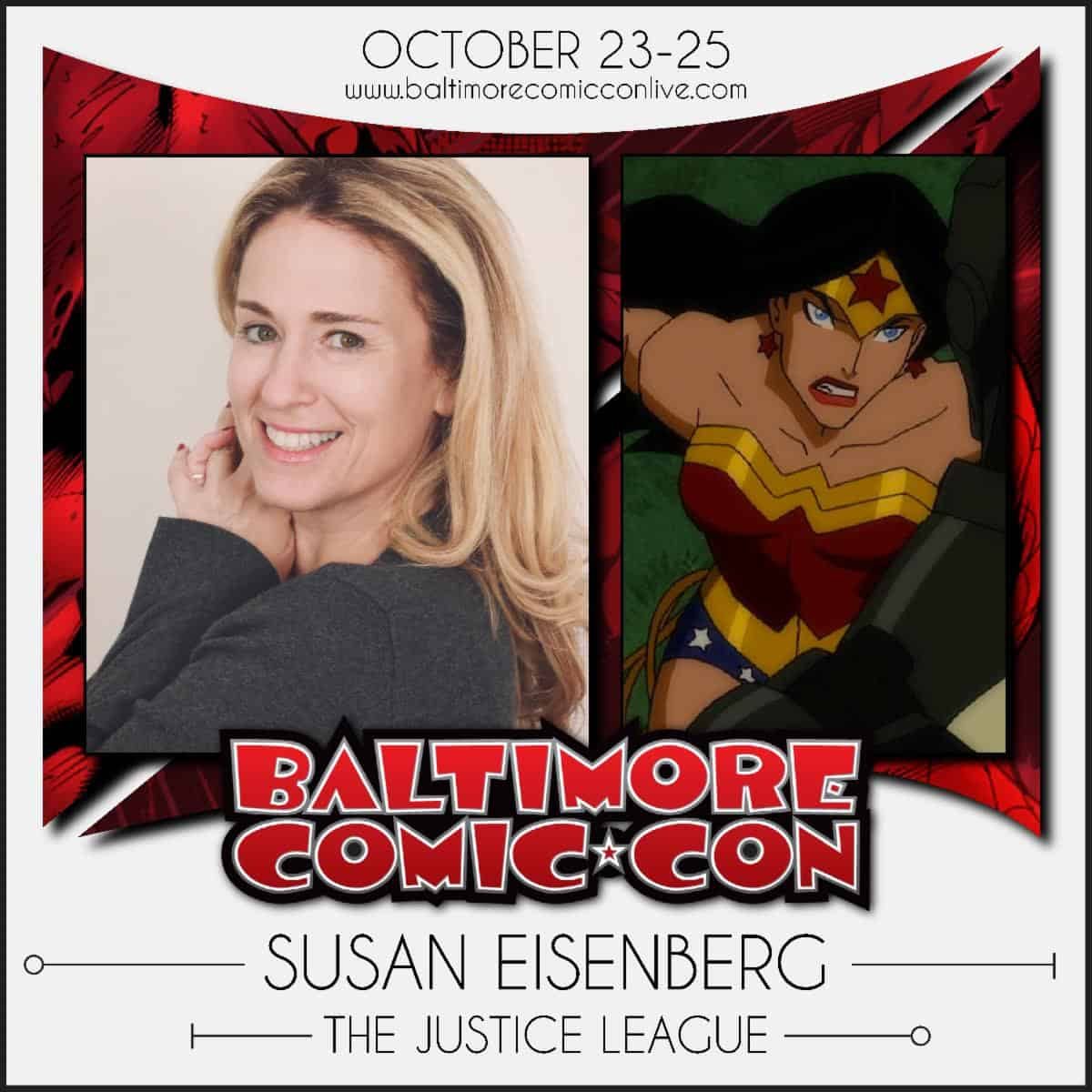 Susan Eisenberg is a professional voice-over artist known for her animation and commercial work. Her breakout role was that of Wonder Woman, aka Princess Diana, in the acclaimed Justice League and Justice League Unlimited television series. Eisenberg continued her animation work in cartoons such as Jackie Chan Adventures (Viper) and The Super Hero Squad (Power Princess), as well as in the video games Star Wars: The Force Unleashed (Shaak-Ti), Jak II (Ashelin), Daxter (Taryn), Elder Scrolls V: Skyrim, Mass Effect 3, and Destiny (Human, Female Player). Eisenberg reprised her role as Wonder Woman in 2010 in the Warner Bros. DVD Superman/Batman: Apocalypse. Since then, she has voiced the Amazon Princess in video games (DC Universe Online; Injustice: Gods Among Us), features (Justice League: Doom) and television (Wonder Woman short).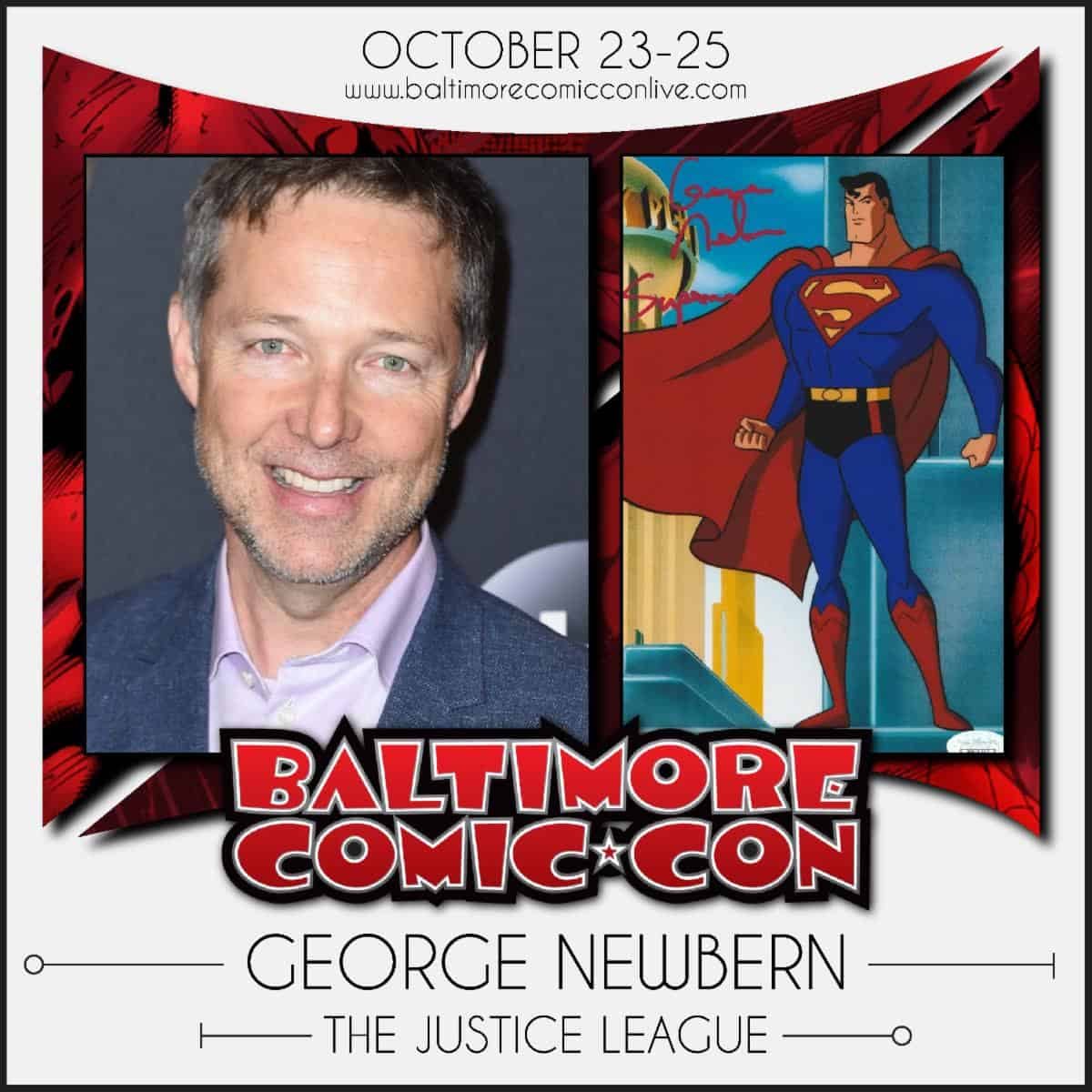 George Newbern is best known for providing the voices of Superman and Clark Kent in the Justice League and Justice League Unlimited animated series and the Injustice video game series, and as Sephiroth in the Final Fantasy and Kingdom Hearts series. From 1986-1992, Newbern had a recurring role on the series Designing Women. He has since guest-starred on television in such series as Providence, Chicago Hope, Friends, Bull, CSI, Medium, Ghost Whisperer, Touched by an Angel, Criminal Minds, and Private Practice. He has a recurring role as a former CIA operative in Scandal. He starred as Neal Morris, father of Melissa Morris (Emily Osment), in the 2009 Disney Channel movie Dadnapped, and portrayed Apollo 14 astronaut Stu Roosa in the HBO mini-series From The Earth To The Moon. Film credits include Adventures in Babysitting, Double Switch, Switching Channels, Father of the Bride, Father of the Bride Part II, and  Locker 13. As a voice actor, he has played Clark Kent/Superman on the Justice League, Static Shock, Justice League Unlimited, The Batman, and the DC Showcase shorts Superman/Shazam!: The Return of Black Adam and Superman vs. The Elite. He also provides the voice of Superman in the game Injustice: Gods Among Us and its sequel.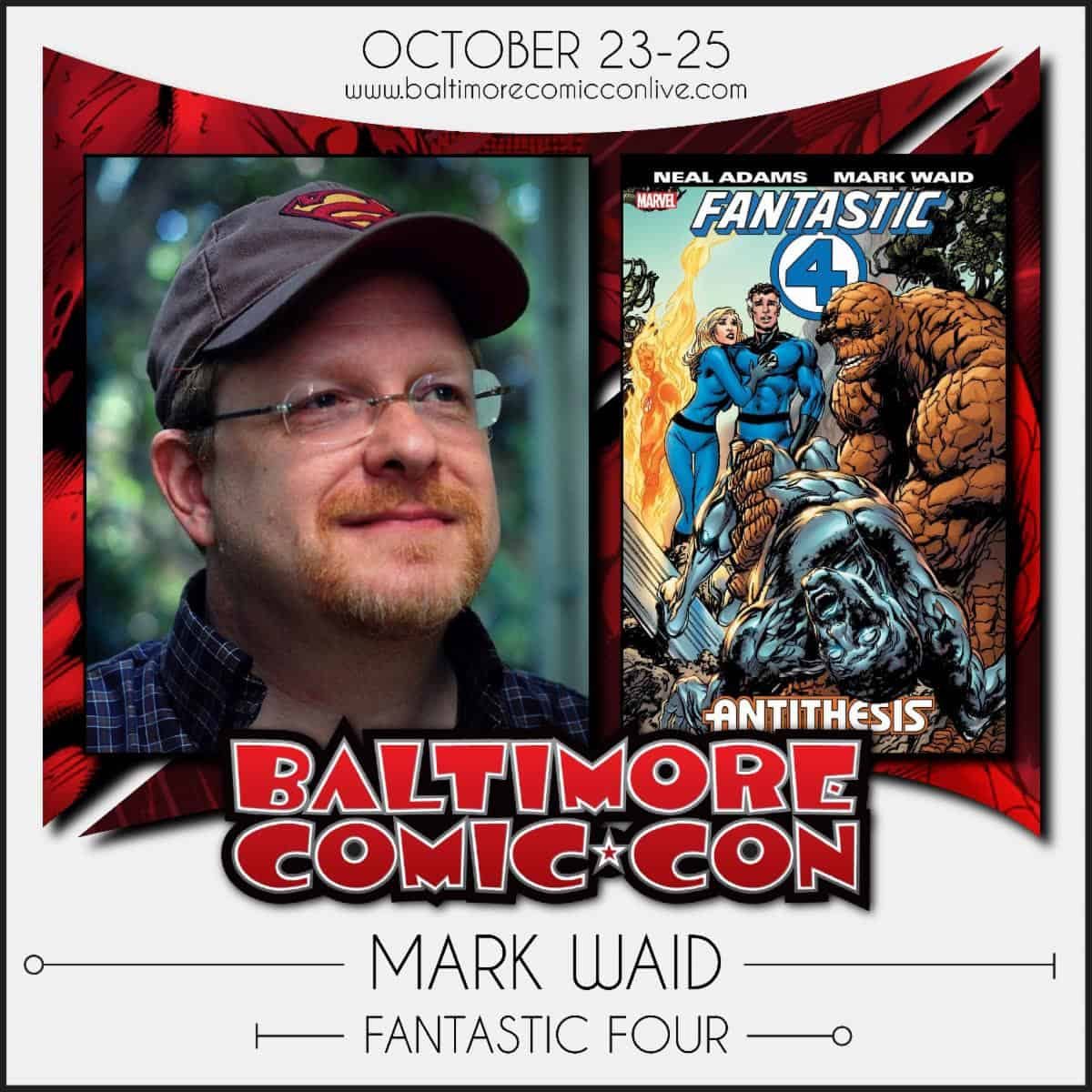 The multiple Harvey and Eisner Award-winning Mark Waid has been the voice behind dozens of series that have resonated throughout comics fandom and the creative community alike. His more acclaimed runs include DC Comics' The Flash, Kingdom Come, JLA: Year One, JLA, Legion of Super-Heroes, and Superman: Birthright, Marvel Comics' Captain America, Fantastic Four, Amazing Spider-Man, The Indestructible Hulk, and Daredevil, BOOM! Studios' Incorruptible and Irredeemable, Archie Comics' Archie, and his creator-owned works Empire and Potter's Field. He currently serves as Publisher (U.S.) at Humanoids.
"When this panel was proposed, everyone paused to just digest the idea," said Marc Nathan, show promoter for the Baltimore Comic-Con. "Any time we mention this to other staff members, guests, or friends, they all have the same reaction. We're very excited to be staging this event, and we know fans of Mark Waid's work and of DC's animated series will be as well!"
In the coming weeks, look for more announcements from the Baltimore Comic-Con. We are looking forward to highlighting our guests, the Ringo Awards, programming, and more. The latest developments can always be found on our website, Twitter, Instagram, and Facebook pages, and follow us on YouTube and Snapchat.