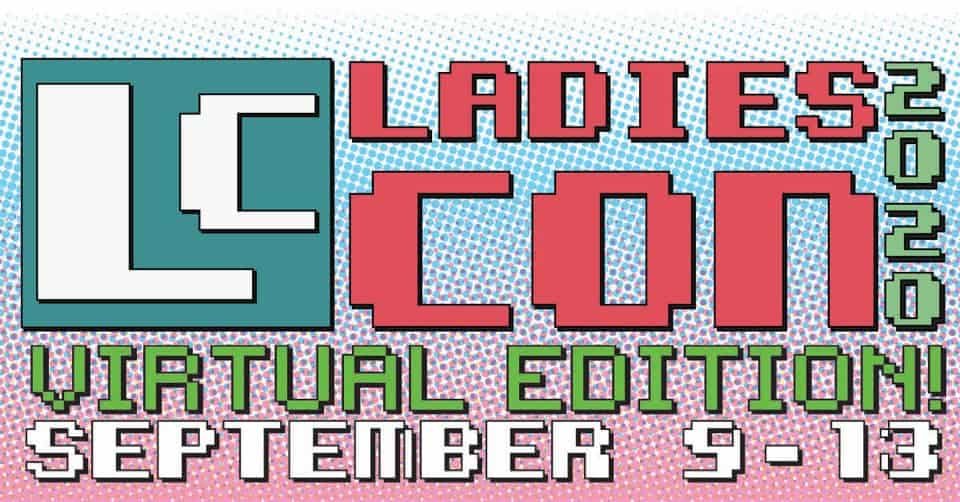 The Ladies of Comicazi, in partnership with WinC and Comics in Color,  proudly present LadiesCon 2020, an online version of our annual celebration of comic books, science fiction, fantasy, cosplay, and many other realms of pop culture with a focus on creators who are women, non-binary, LGBTQ, and people of color, plus local artists. LadiesCon 2020 is free and open to everyone.
Guests include: Ming Doyle, Ngozi Ukazu, Erica Henderson, Tana Ford, Kristen Gudsnuk, Mad Rupert, Mildred Louis, Stephanie Mided, and more. Read more about our guests here…
Panels and other events will happen throughout the convention. Panels will be held on Zoom and will be monitored by LadiesCon staff. For the full schedule please click here…
Our full list of LadiesCon 2020 online vendors is available at the link. Many of our vendors have special offers for con attendees!
Purchase apparel for everyone, face masks, mugs, journals, and much more featuring the LadiesCon and Ladies of Comicazi logos from our Threadless shop! Money from your purchase goes to support the next LadiesCon.
To ensure a safe and fun LadiesCon for everyone, we ask that all LadiesCon attendees, panelists, and guests abide by our 2020 Code of Conduct.