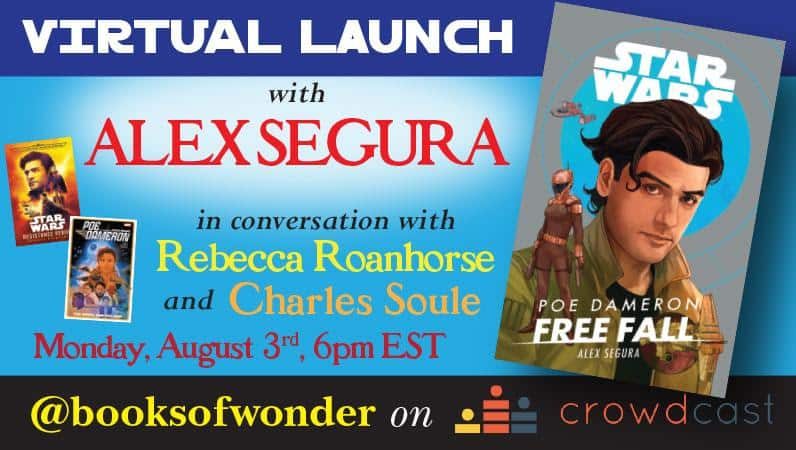 It's been a few years since Poe's mother passed away, and Poe and his father, who was a pilot for the Rebellion, have had more and more trouble connecting. Not sure what he wants to do with his life, teenage Poe runs away from home to find adventure, and to figure out what kind of man he is meant to be.
Don't miss ALEX SEGURA, with fellow Star Wars authors REBECCA ROANHORSE and CHARLES SOULE, on
Crowdcast
 as he shares this exciting tale from one of the rebellion's favorite pilots, discuss all things Star Wars, and answer questions from the audience during the live feed! Don't forget to register for the event on the 
Crowdcast
 page in order to join. Books of Wonder will also have signed copies of 
Star Wars Poe Dameron: Free Fall
 available on our website! We'll also have copies of 
Resistance Reborn: Journey to Star Wars: The Rise of Skywalker
 by REBECCA ROANHORSE and 
Star Wars: Poe Dameron Vol 5
 by CHARLES SOULE available on our website, both with bookplates signed by the authors! Ages 13 & Up, Monday August 3rd, 6pm (EST) via Crowdcast.