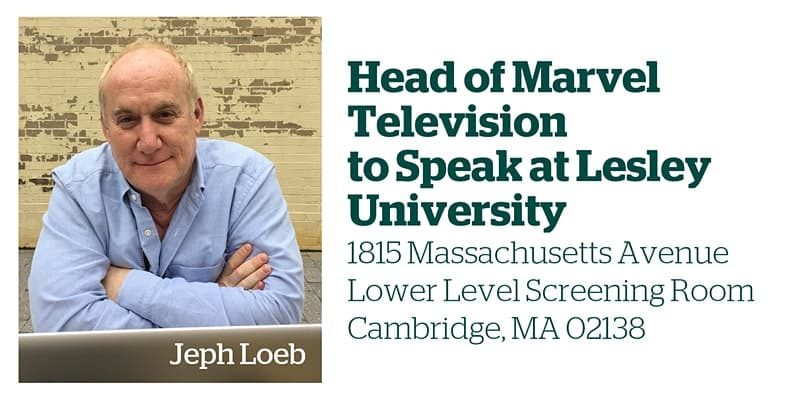 **CANCELLED**
Jeph Loeb appears at Lesley University's Lower Level Screening Room on Saturday, April 4, 2020 at 4 PM.
Jeph Loeb is the executive vice president and head of Marvel Television. He is a Peabody Award-winning and two-time Emmy Nominated writer/producer. His many television credits include Daredevil, Jessica Jones, Luke Cage, Agents of S.H.I.E.L.D., and Legion as well as Heroes and Smallville. His career started with writing and producing the films Teen Wolf and Commando. His graphic novels Batman: The Long Halloween and Superman for All Seasons have been cited as influences on Christopher Nolan's Batman trilogy, Smallville, and Gotham.
After spending a decade at the helm of Marvel Television, he will speak to the Lesley community about his career as an American film and television writer, producer, and comic book writer.
Reception immediately following the lecture. Seating is limited and will be on a first-come, first-served basis.
Lesley University
1815 Massachusetts Avenue, Cambridge, MA 02138