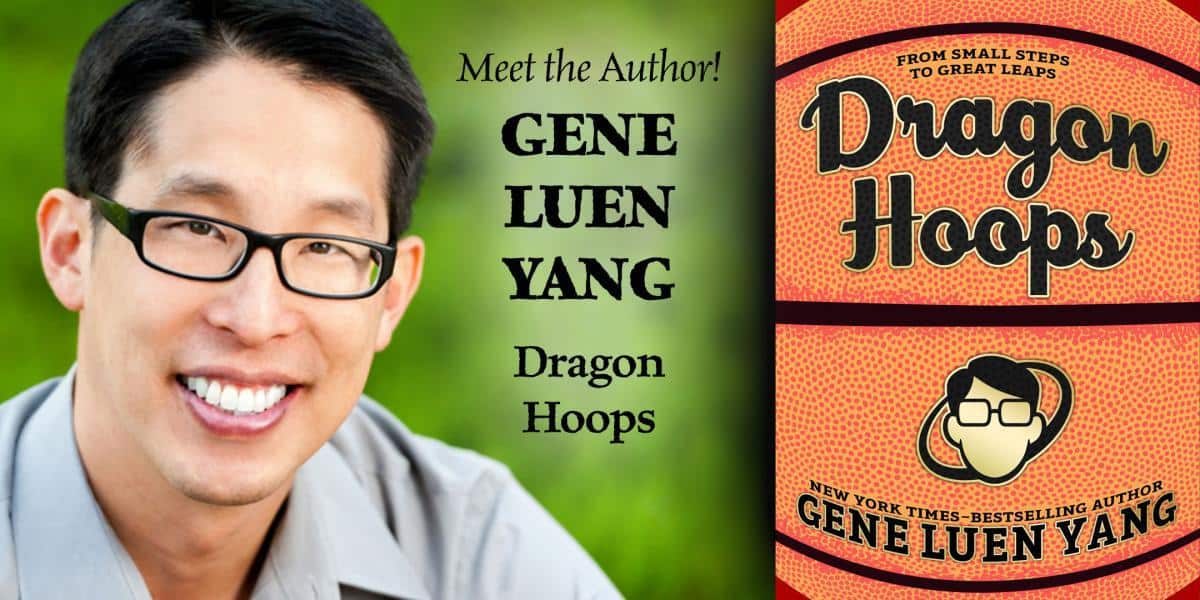 Press Release:
Bishop O'Dowd High School is delighted to welcome Gene Luen Yang back to campus on Saturday, March 28, 2020 at 4 PM for a conversation with O'Dowd basketball coach Lou Richie '89 (also a character in the novel) and O'Dowd art teacher Thien Pham, a fellow graphic novelist and friend of Yang. A book signing will immediately follow.
In his latest graphic novel, Dragon Hoops, New York Times bestselling author Gene Luen Yang turns the spotlight on his life, his family, and Bishop O'Dowd High School, where he taught for 17 years.
The book's plot is centered on a legendary season of Dragon basketball, and carries important stories and messages about belonging, character, and how relationships and shared identity define heroism as a team sport. Of course, it is also a story of sports victory in the Dragon basketball team's long season and quest to win the California State Championships.
Join us for an evening of hoop dreams and comics as Gene shares the experience of creating a graphic novel rooted in his own love of O'Dowd, basketball, and the people and relationships that make a community, team, and victory. If you'd like to join the signing line to meet Gene, you'll need to purchase Dragon Hoops with your ticket or on-site.
Note: We encourage those who want books to support our event hosts Mrs. Dalloway's through your ticket purchase or by purchasing a book at the event.
Bishop O'Dowd High School
9500 Stearns Ave, Oakland, CA 94605
(510) 577-9100