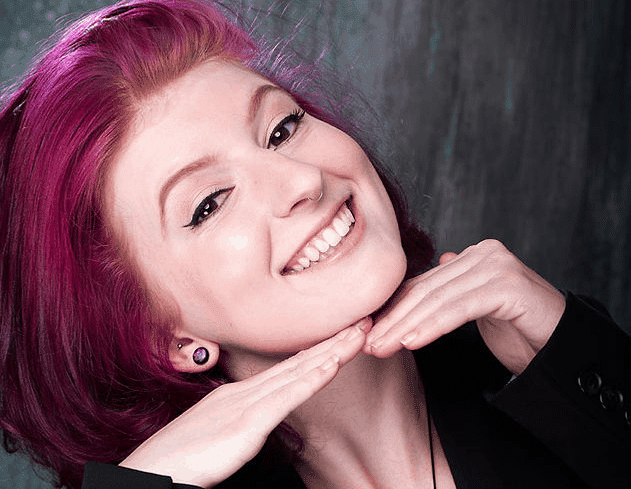 Press Release:
NorthEast ComicCon & Collectibles Extravaganza is please to present artist, writer and animator Sam Sawyer March 13-15 at the Boxboro Regency Hotel & Conference Center in Boxborough, MA bringing a new look to animation creating the first series featuring a non-binary hero.
As a teenager in suburban Phoenix, aspiring artist Sawyer couldn't stop thinking about a story about a monster searching for an identity – an animated series that would feature a non-binary character as a hero.
Fast-forward a few years: now a successful comic artist and visual designer, Sam created the animated series "SALEM: The Secret Archive of Legends, Enchantments, and Monsters," featuring the vocal talent of Rob Paulsen ("Animaniacs"), Laura Bailey ("Critical Role" and "Dragon Ball Z") and Adam McArthur ("Star vs. the Forces of Evil"). It's the story of a "cryptid" (creature) named Salem, raised by the Boogeyman, who learns that they are adopted. Without a gender and without a core identity, Salem embarks on a journey of discovery among the world of faeries, goblins, and other cryptids.
Rob Paulsen said of Sam "She did what all the folks at Comic Con love about this whole experience. It's not about anything but utter joy in expressing yourself, being creative and being accepted for who you are. I'm really proud of her."
But Sam Sawyer isn't only determined to bring back the edgy animation of her youth; she's also a veteran comic book artist, a published author, and designer of three Tarot decks. She appears at over 20 Comic Con events per year and was an artistic collaborator on the new Lindsey Stirling music video, "The Upside."
Sam will be joining other great artists including Disney animator Philo Barnhart and Marvel legend Jim Steranko, along with Joe St.Pierre (Spider-man), Paul Pelletier (Marvel), Keith Williams (Marvel, DC), Keith Champagne (DC, Marvel), Ken Wheaton (The Simpsons), Jeff Schulz (Archie Comics), Rich Maurizio (Warner Bros.) and many more.
Check out the website for information NEComicCons.com and follow us on Facebook, Twitter, and Instagram.