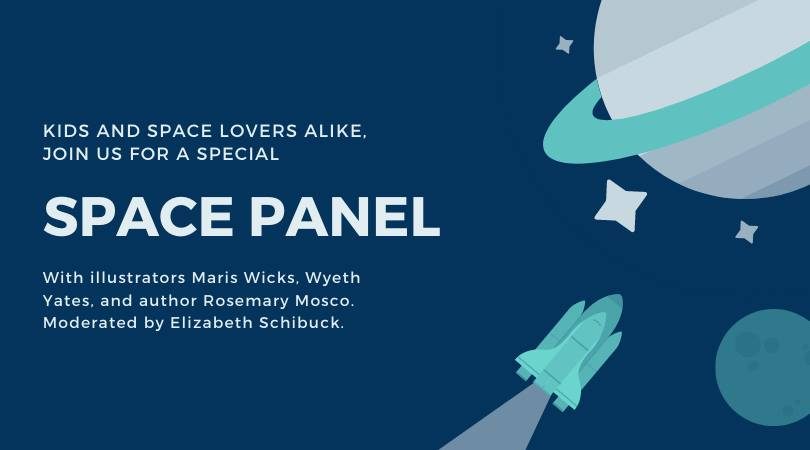 Maris Wicks, Wyeth Yates, and Rosemary Mosco appear at Belmont Books on Wednesday, March 11, 2020 at 6 PM to discuss their comics about Outer Space.
Maris Wicks lives in sunny Somerville, Massachusetts. She is the author behind Human Body Theater, as well as the illustrator of New York Times Bestselling Primates, with Jim Ottaviani. Wicks has also created comics for Spongebob Comics, DC and Marvel. When Maris is not drawing comics, she can be found prepping slides for her collection of vintage microscopes.
Wyeth Yates is a comic book artist based in Brooklyn, NY. He is currently the artist on The Mars Challenge (First Second Books), and The Castoffs (Lion Forge). Self-Published titles include Hard Luck, Sundrenchers, and The Other Gang. He can often be spotted in the wild scribbling page layouts at Angelica's Coffee Shop on Church Ave, or taking his cat for walks in the park. He has been making comics at the same desk for fourteen years, and hopes to be able to keep that up for at least fourteen more.
Rosemary Mosco is a science writer and artist, and she's passionate about sharing her love for the natural world. She writes and draws the science webcomic Bird and Moon and makes the urban nature webcomic Your Wild City in collaboration with fellow First Second author Maris Wicks.
Belmont Books
79 Leonard St, Belmont, MA 02478
(617) 932-1496