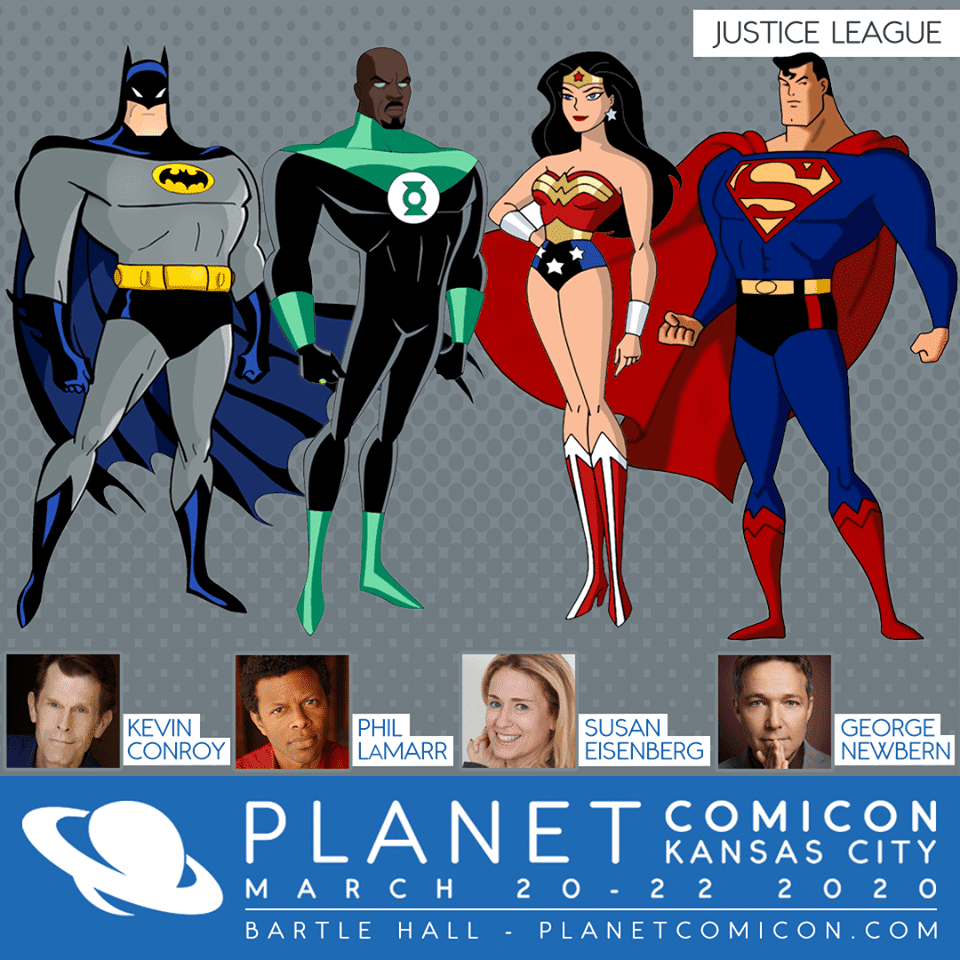 Planet Comicon Kansas City is excited to announce the reunion of some of the classic voices behind the animated series Justice League to our 2020 event! Catch Kevin Conroy (Batman), George Newbern (Superman), Phil LaMarr (Green Lantern), and Susan Eisenberg (Wonder Woman) throughout the weekend or book your photo op for a pic as part of the Justice League.
Click here to purchase Admission Tickets and Express Packages….
For more information about the 2020 show, event photos, interviews and more, "Like" Planet Comicon on Facebook and follow @PlanetComicon on Twitter. Planet Comicon Kansas City is always available online at www.planetcomicon.com.