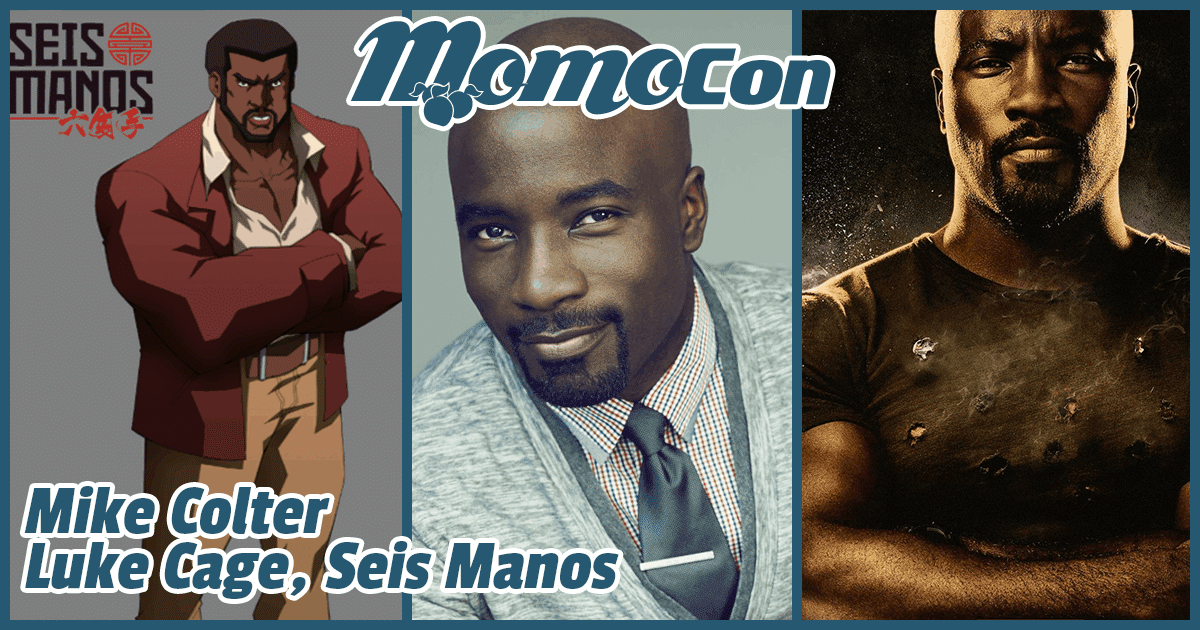 Press Release:
Sweet Christmas, Mike Colter is coming to MomoCon 2020, an all-ages Geek Culture Convention in Atlanta, Georgia, May 21-24th, 2020!
Born and raised in South Carolina, American actor Mike Colter trained to be an actor from an early age. In 2013, Colter joined the cast of the popular FX anthology series American Horror Story, appearing during the Coven storyline for three episodes. Following his turn on the horror series, Colter was cast as Agent Locke in the Xbox One series Halo: Nightfall, reprising the role in 2015's Halo 5: Guardians.
2015 saw Colter cast in his highest profile role yet as Marvel's Luke Cage in the lauded Netflix series Jessica Jones (2015-2019), starring Krysten Ritter. The series led into a solo Luke Cage series (2016-2018), and a team-up series bringing together Daredevil, Jessica Jones, Luke Cage and Iron Fist as The Defenders (2017). He most recently starred in the Netflix distributed animated program Seis Manos. He currently stars as a demon hunting priest novitiate on CBS' Evil.
For further information please go to the website: momocon.com