The Great Philadelphia Comic Con is pleased to announce actors Jason Isaacs, Miriam Margolyes, Guy Henry and more will appear on April 3-5, 2020.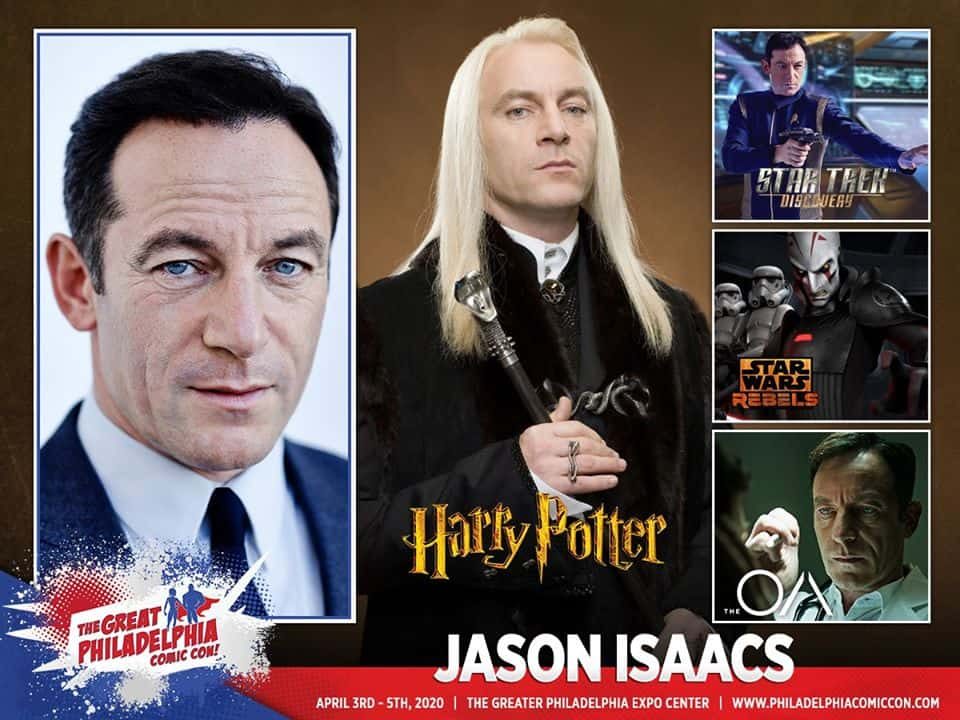 Jason Isaacs starred as the unctuous Lucius Malfoy in the HARRY POTTER films, the brutal Colonel Tavington in THE PATRIOT, Captain Hook and Mr Darling in PETER PAN, Ranger Commander Captain Steele in BLACK HAWK DOWN, D.J. – the ship's doctor – in the cult classic EVENT HORIZON, Major Briggs in GREEN ZONE and the smartest man on the planet, Professor Quincy, in ARMAGEDDON amongst many others. Most recently, he portrayed Gabriel Lorca in CBS's STAR TREK: DISCOVERY and "Hap" in Netflix's THE O.A. Jason will be available Saturday and Sunday for signings and professional photo ops Don't miss this opportunity!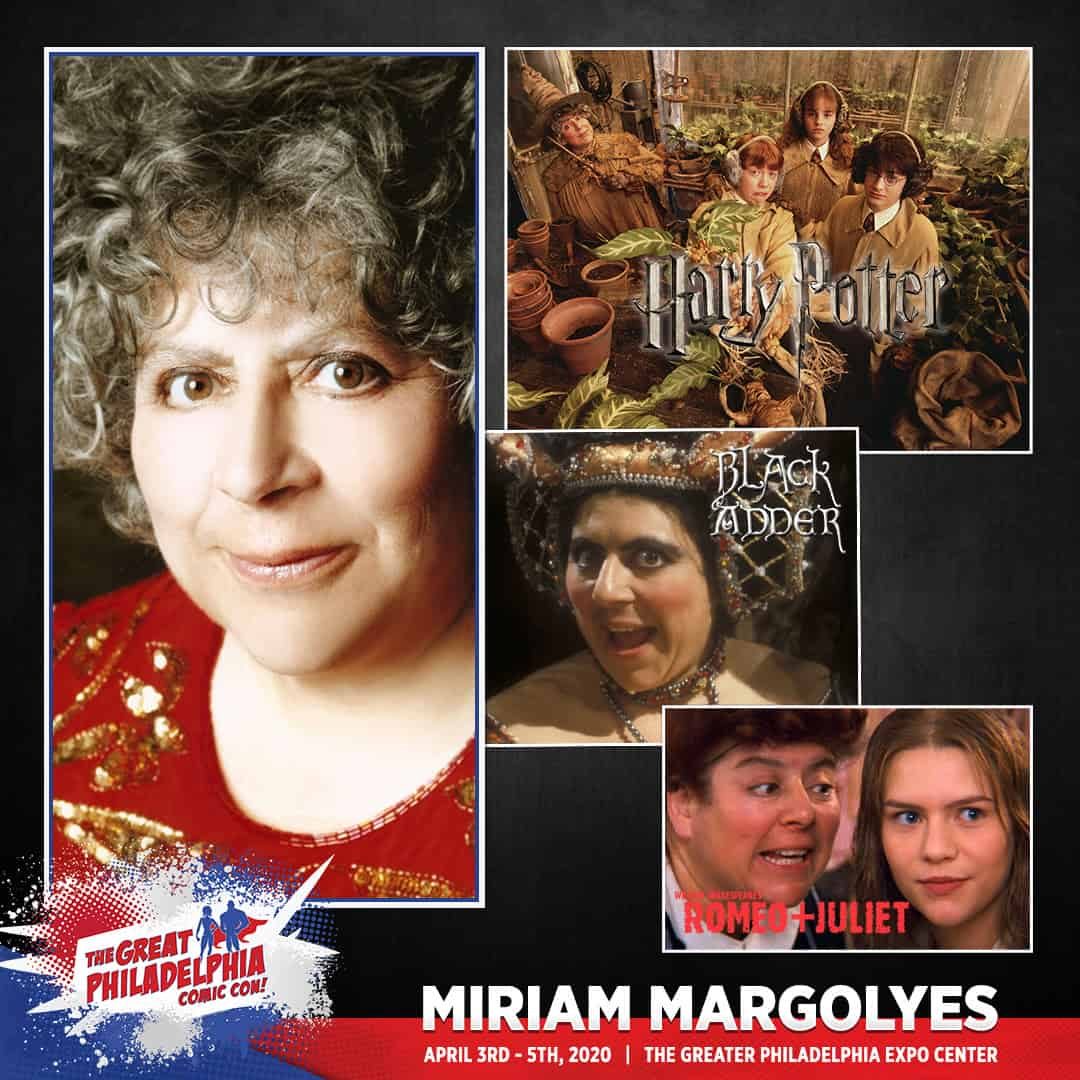 Legend of Stage and Film Miriam Margolyes joins us on April 3rd – 5th. Born in Oxford, England in 1941 & educated at Newnham College, Cambridge, Miriam Margolyes is a veteran of stage and screen, an award-winning actress who achieved success on both sides of the Atlantic.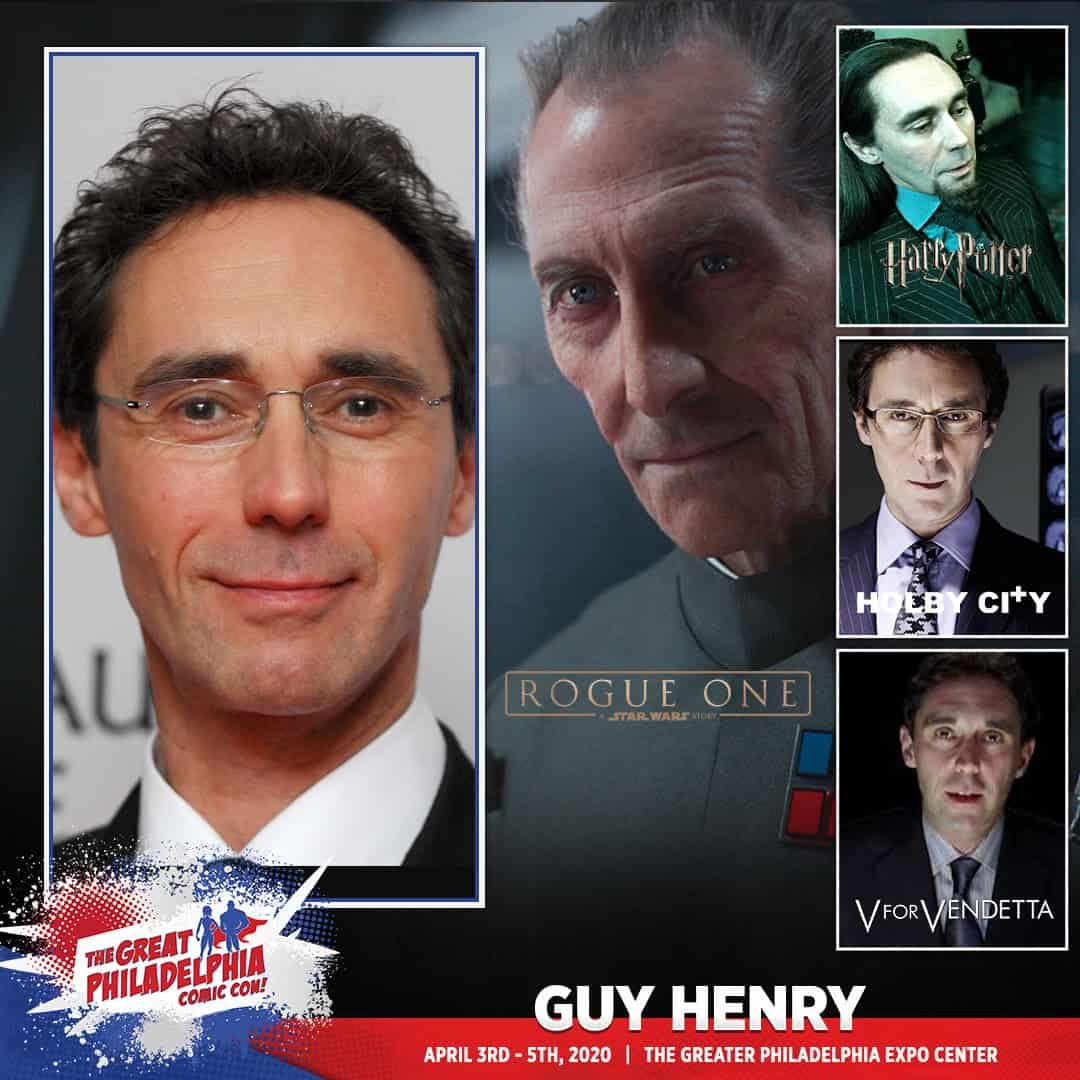 Guy played the role of Pius Thicknesse in Harry Potter and the Deathly Hallows – Part 1 and Part 2, Hayer in V for Vendetta, Gaius Cassius Longinus in Rome and Jonathan Sewall in HBO series John Adams. He is best known for his role as Grand Moff Tarkin in Rogue One, and Henrik Hanssen in the BBC series Holby City.
Visit www.philadelphiacomiccon.com for further information and tickets!