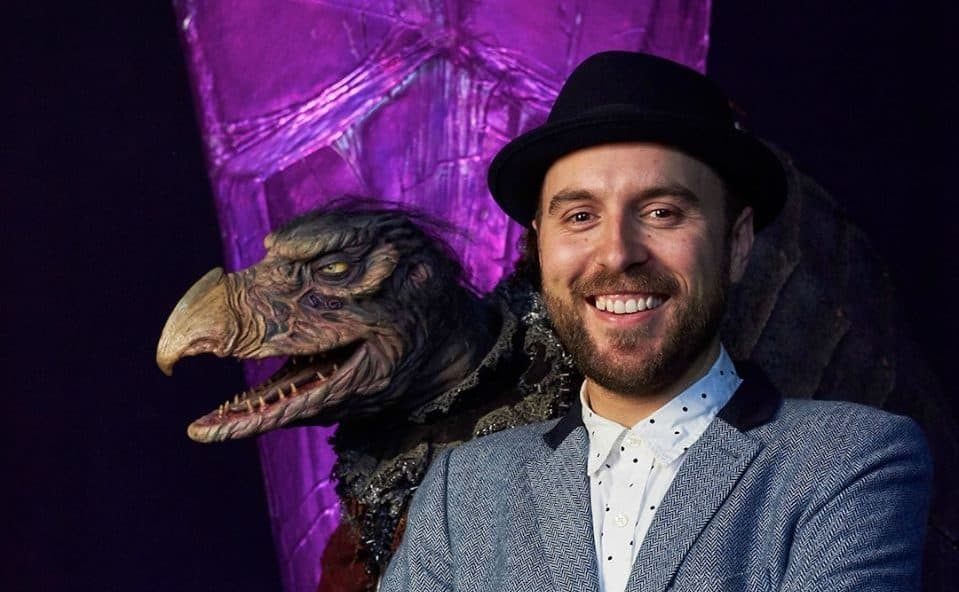 Cheryl Henson, Javier Grillo-Marxuach, Alice Dinnean, and Warrick Brownlow-Pike appear on Friday, February 7, 2020 at 6 PM at the Museum of the Moving Image.
Explore the magical and sometimes terrifying creatures of planet Thra with the creative minds behind the popular Netflix series THE DARK CRYSTAL: AGE OF RESISTANCE. Cheryl Henson will host a conversation on the creative process behind this critically acclaimed series, with WGA-nominated writer and co-executive producer Javier Grillo-Marxuach, assistant puppet captain Warrick Brownlow-Pike (puppeteer of the evil Skeksis character The Chamberlain), and Alice Dinnean (puppeteer of the Gelfling Brea, and the Ornamentalist Skeksis).
Free admission (please note this program takes place during the Museum's Free Friday hours, 4 to 7 p.m.). FOLLOW EVENT LINK TO RSVP ON THE MUSEUM'S WEBPAGE.
Attendees of this free event may also purchase a ticket for a live role play game directly following the talk, featuring the characters and stories of this beloved series in a theatrical game that extends into the Museum's galleries after-hours. *Participants in the LARP will be given priority seating in the live discussion.
Be sure to check out objects and puppets featured in the series on view now through February 23 in the Museum's second floor galleries, titled Creatures from the Land of Thra: Character Design for The Dark Crystal: Age of Resistance.
Museum of the Moving Image
36-01 35 Avenue Astoria, NY 11106
718-784-0077