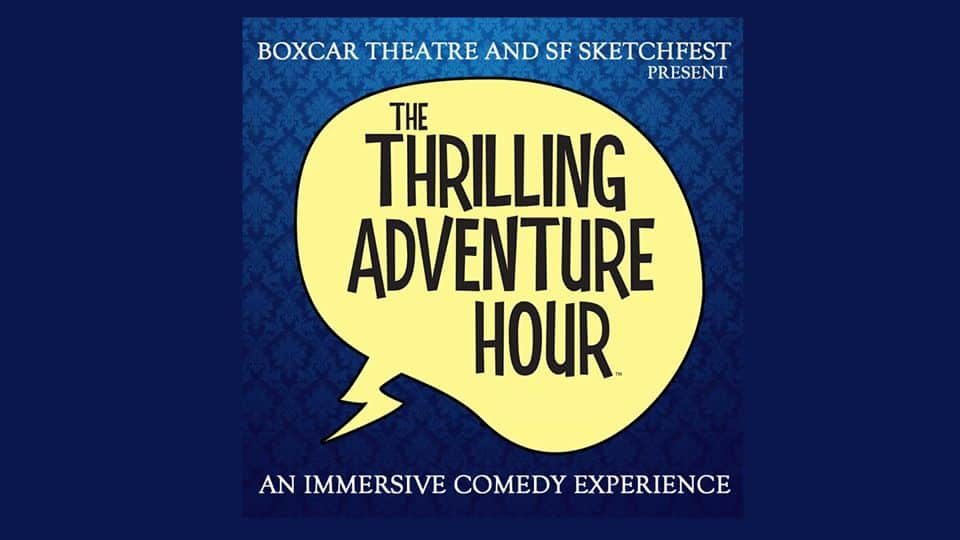 Ben Acker and Ben Blacker are joined for The Thrilling Adventure Hour: An Immersive Comedy Experience featuring Paget Brewster, Craig Cackowski, Jonathan Coulton, Jonathan Dinerstein, Marc Gagliardi, John Hodgman, Marc Evan Jackson, Hal Lublin, Busy Philipps, Autumn Reeser, Annie Savage, Paul F. Tompkins, Janet Varney and more at 7 PM on both Friday, January 17th and Saturday, January 18th.
Tickets available at the link….
Presented by SF Sketchfest.
Boxcar Theatre
644 Broadway, San Francisco, California 94133
(415) 967-2227