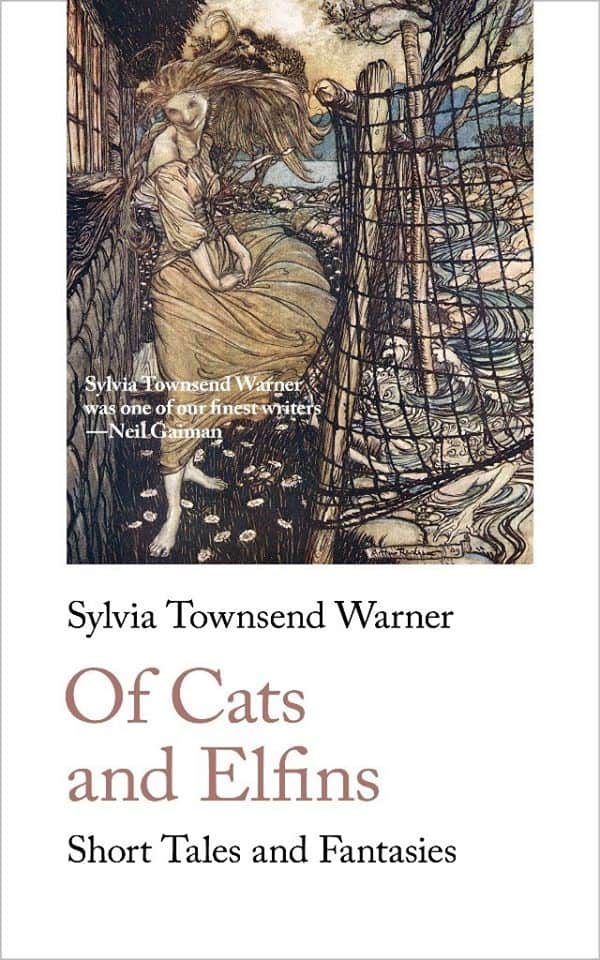 Frank Cottrell-Boyce appears to present and sign OF CATS AND ELFINS at the Forbidden Planet London Megastore on Thursday 16th January from 6 PM – 7 PM!
This second volume of Sylvia Townsend Warner's fantasy short stories has come back coming into print, endorsed by Neil Gaiman.
'Sylvia Townsend Warner was one of our finest writers. I'm thrilled that Handheld Press are bringing some of her uncollected fantasy stories back into print to delight and amaze a new generation.'
Of Cats and Elfins: Short Tales and Fantasies is the companion volume to Warner's earlier collection Kingdoms of Elfin (Handheld Press 2018), and contains over twenty stories about cats, Elfins and the supernatural, many unpublished for over fifty years. Acclaimed author and screenwriter Frank Cottrell-Boyce has been deeply influenced by Warner's work, and he will be at Forbidden Planet, reading from some of the stories, and signing books.
Frank Cottrell-Boyce is a successful British screenwriter whose film credits include Welcome to Sarajevo, Hilary and Jackie, and 24 Hour Party People. Millions, his debut children's novel, won the 2004 Carnegie Medal and was shortlisted for the Guardian Children's Fiction Award. His second novel, Framed, was shortlisted for the 2005 Whitbread Children's Fiction Award and has also been shortlisted for the 2005 Carnegie Medal. His third novel, Cosmic, was shortlisted for the Carnegie Medal, the Guardian Children's Fiction Prize and the Roald Dahl Funny Prize. Frank has also written a sensational sequel to the much-loved Chitty Chitty Bang Bang and the heart-warming Runaway Robot.
Forbidden Planet London Megastore
179 Shaftesbury Avenue, London, WC2H 8JR
0207 420 3666