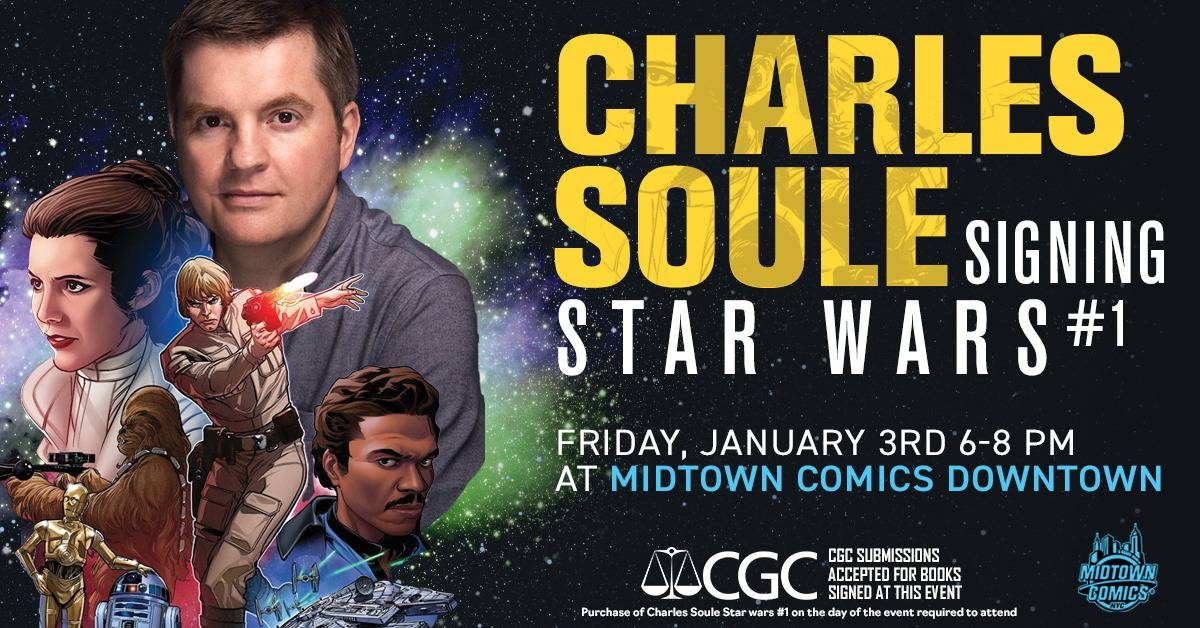 Writer Charles Soule (Poe Dameron, Darth Vader, Lando, Daredevil) appears at Midtown Comics on Friday, January 3, 2020 at 6 PM to sign the first issue of Marvel's re-launched STAR WARS series.
This is an open signing, so be sure to show up early to secure your spot.
Purchase of Star Wars #1 is REQUIRED to attend signing
There is a 3 item limit for signed items.
Midtown Comics Downtown
64 Fulton Street, New York, New York 10038
(212) 302-8192