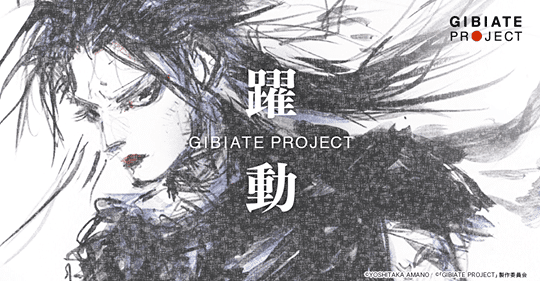 Anime Expo 2020 will host the world premiere screening of the upcoming TV anime series GIBIATE!
Character designer Yoshitaka Amano (known for his work for the "Final Fantasy" series) will participate in the GIBIATE premiere and panel discussion, along with executive producer & original scriptwriter Ryo Aoki!
In addition, world-famous shamisenist musicians Yoshida Brothers will join as Guests of Honor to perform the opening of GIBIATE live as part of the world premiere event as well as host a mini-concert during Anime Expo.
Anime Expo returns to the Downtown Los Angeles on July 2-5, 2020. Fans and industry members come together for an annual celebration of Japanese pop culture. For further information please go to the website: www.anime-expo.org