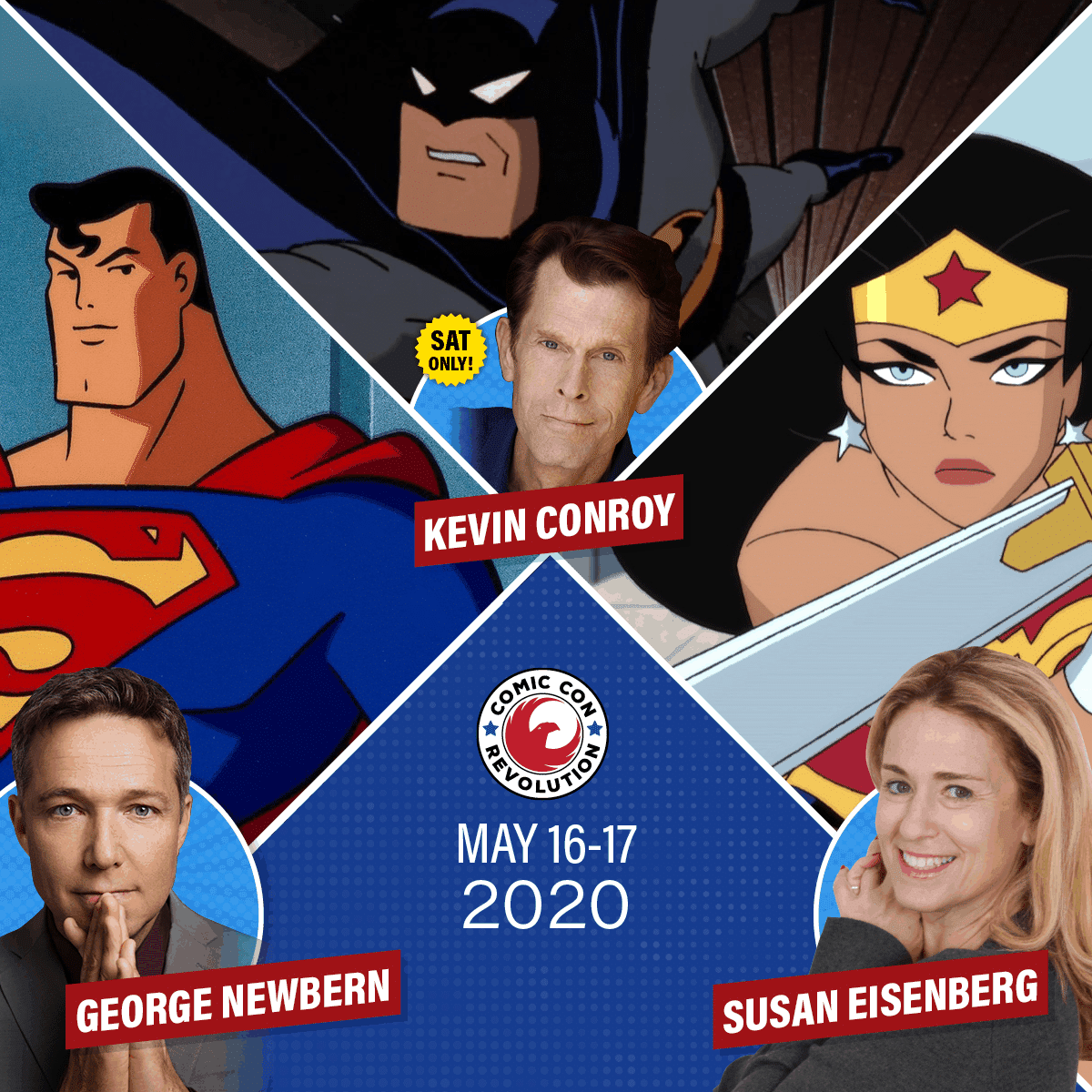 Voice actors Susan Eisenberg (Wonder Woman) and George Newbern (Superman) will join Kevin Conroy (Batman) at Comic Con Revolution Ontario 2020 to complete the DC Comics Trinity in a rare group appearance! Also appearing will be John Glover (voice of the Riddler on Batman: The Animated Series), Diane Pershing (voice of Poison Ivy on Batman: The Animated Series), and industry legend Andrea Romano, voice director of the DC animated universe, Autographs, photo ops and more will be available.
Current guest list includes: Christ Arrant, Chiara Bautista, Sandy King Carpenter, Ming Chen, Kevin Conroy, Gerry Conway, Amy Dumas, Brandon Easton, Carlos Ferro, Maile Flanagan, John Glover, Michael Golden, Gene Ha, Larry Hama, Beverly Johnson, Angel Medina, Jonboy Meyers, Jon Moxley, Dustin Nguyen, James O'Barr, Carla Perez, Whilce Portacio, Andrea Romano, John Romita Jr, Mairghread Scott, Jim Shooter, Cat Staggs, Arthur Suydam, Angi Viper, Billy West, Renee Witterstaetter, Timothy Zahn, with many more guests to be added in the coming months.
Tickets: Click here to get your tickets NOW!
For more information about Comic Con Revolution Ontario 2020 head over to our website: www.ComicConRevolution.com