Texas Frightmare Weekend has announced new guests to the 2020 lineup including Doctor Sleep's Kyliegh Curran, Zahn McClarnon, and Alex Essoe as well as an E.T. reunion with Henry Thomas, Dee Wallace, and Robert MacNaughton.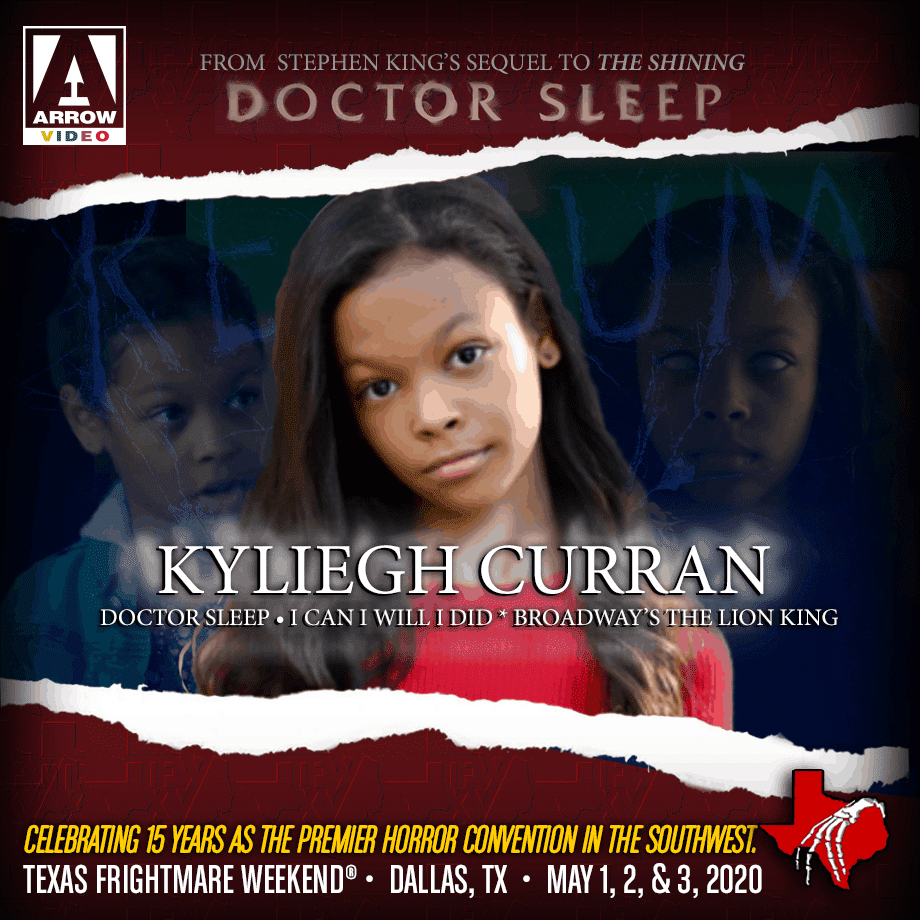 Doctor Sleep's Kyleigh Curran is making one of her first ever appearances at Texas Frightmare Weekend this May 1-3, 2020!
In the sequel to Stephen King's The Shining "Doctor Sleep" Kyleigh portrays the evanescent Abra Stone. It is her spectacular gift, the brightest shining ever seen, that reignites Dan Torrance's own demons and summons him to a battle for Abra's soul…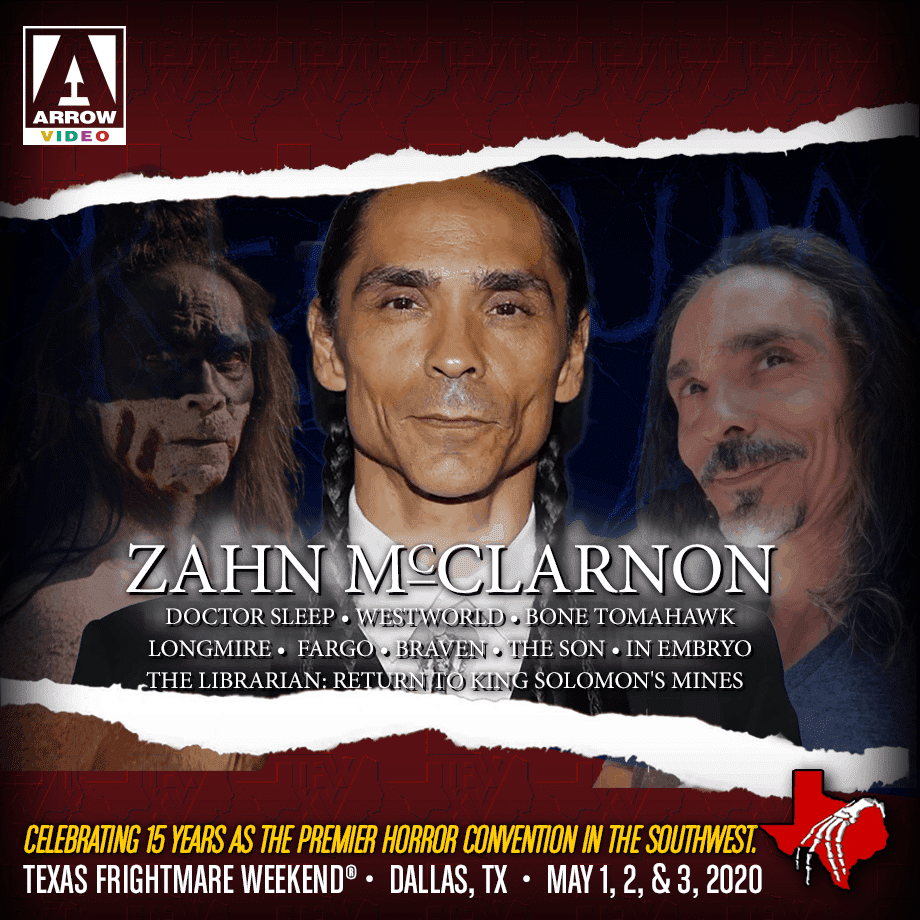 Zahn McClarnon​ is making his first ever TFW appearance! Zahn stars in Stephen King's Doctor Sleep premiering nationwide today.
Zahn also portayed Akecheta in the hit HBO​ series Westworld​. Akecheta was a recurring character in the second season and the main character of the episode "Kiksuya". The leader of the Ghost Nation, he is one of the first hosts – if not the first – to achieve consciousness. Zahn McClarnon has also had roles in Longmire​, Fargo​, Bone Tomahawk​ and more.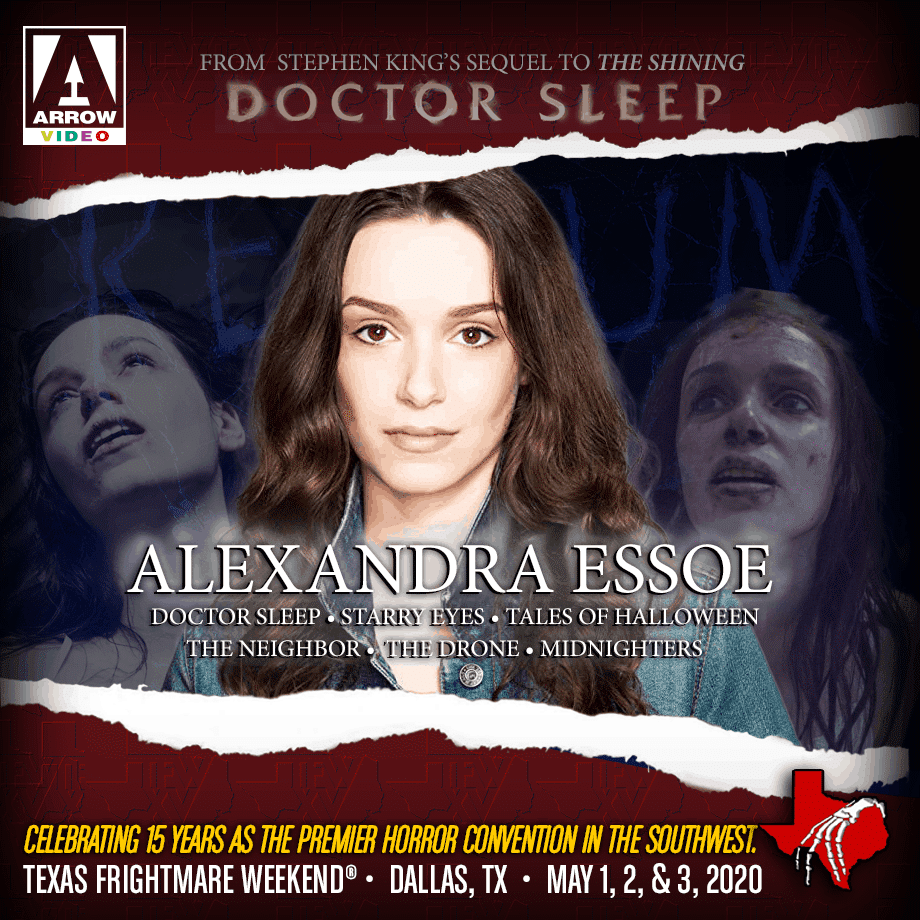 Alex Essoe is making her first ever appearance at Texas Frightmare Weekend!
Alex stars as Wendy Torrance in Doctor Sleep​ which premiers today nationwide. Essoe had her first lead role in Starry Eyes, had a starring role in the film Midnighters and appeared in Tales Of Halloween​.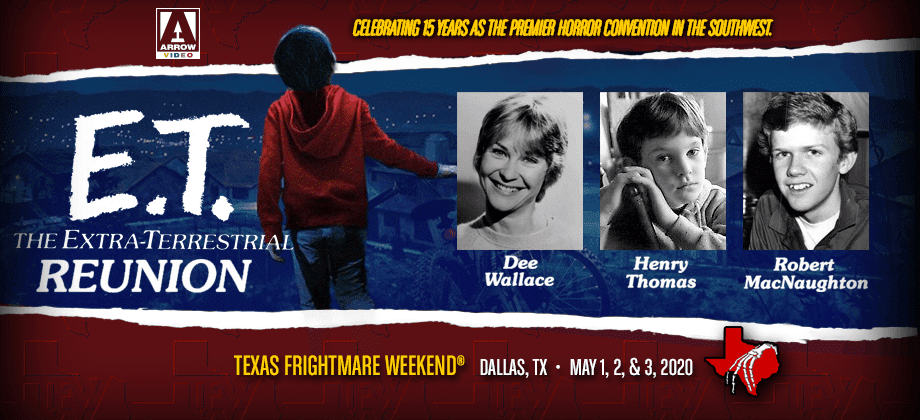 Henry Thomas is making his first ever appearance at TFW! Henry was born in San Antonio, Texas and is best known as Elliot in the Steven Spielberg hit film E.T. The Extra-Terrestrial.
Henry also has an impressive list of acting roles in horror films. He portrayed a teenaged Norman Bates in Psycho IV: The Beginning and starred in Dead Birds, Masters of Horror, Desperation, Nightmares and Dreamscapes, Ouija: Origin of Evil, and Gerald's Game. Most recently he starred in the hit Netflix series The Haunting Of Hill House. Thomas has also starred in Cloak & Dagger, Fire in the Sky, Legends of the Fall, Suicide Kings, Gangs of New York, and more.
Texas Frightmare Weekend 2020 will be held on on May 1st – 3rd. For further information please go to the website: www.texasfrightmareweekend.com