Texas Frightmare Weekend has announced new guests to the 2020 lineup including Danny Trejo, Emilio Rivera, Harvey Guillen​, Jodelle Ferland, and Julian Richings. Get tickets now before prices increase Monday, November 4th at midnight central time.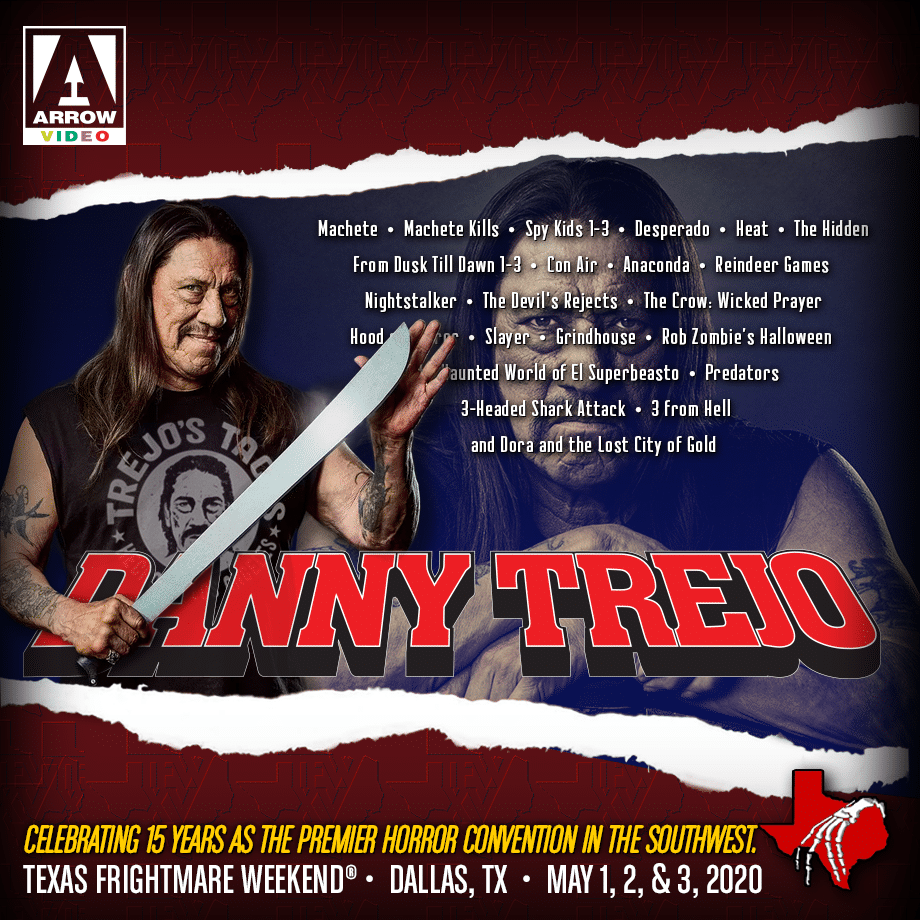 We're overjoyed to announce that Danny Trejo​ is returning to Texas Frightmare Weekend! His last appearance at TFW was way back in 2013 and well, we think that's too damn long… Some of Trejo's films include Heat​, Con Air, Desperado​, From Dusk Till Dawn​, The Devil's Rejects​, and most recently 3 From Hell​. However, he is perhaps most recognized as the character Machete. He has appeared in TV shows such as Breaking Bad, Brooklyn Nine Nine, The X-Files, King of the Hill, The Flash, and Sons of Anarchy.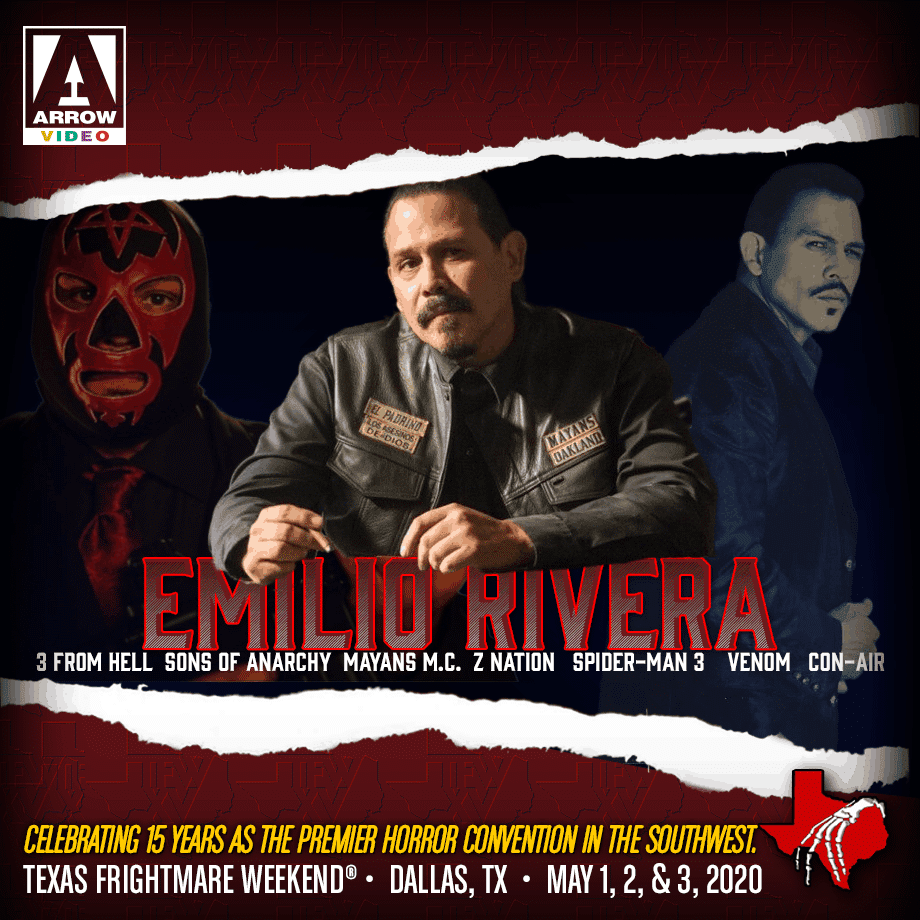 Emilio Rivera is best known for his portrayal of Marcus Álvarez in Sons of Anarchy and its spin-off, Mayans MC. Most recently Emilio played the leader of the Black Satans in 3 From Hell. Rivera also had a recurring role on Z Nation as Hector Alvarez, Con Air co-starring Nicolas Cage and has appeared in countless commercials, television programs and feature films including Traffic, The Cable Guy, NYPD Blue, Beverly Hills 90210, Walker, Texas Ranger, JAG, and ER.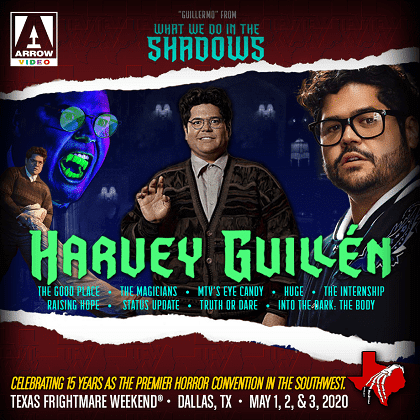 Please welcome Harvey Guillen​ to his FIRST EVER TFW! Harvey is best known to horror fans for the role of Guillermo, the vampires' human familiar, in the FX television series What We Do in the Shadows​. Guillén has also appeared in The Good Place, Eye Candy​, Huge​, The Internship​, The Magicians​, Into the Dark​: The Body and more.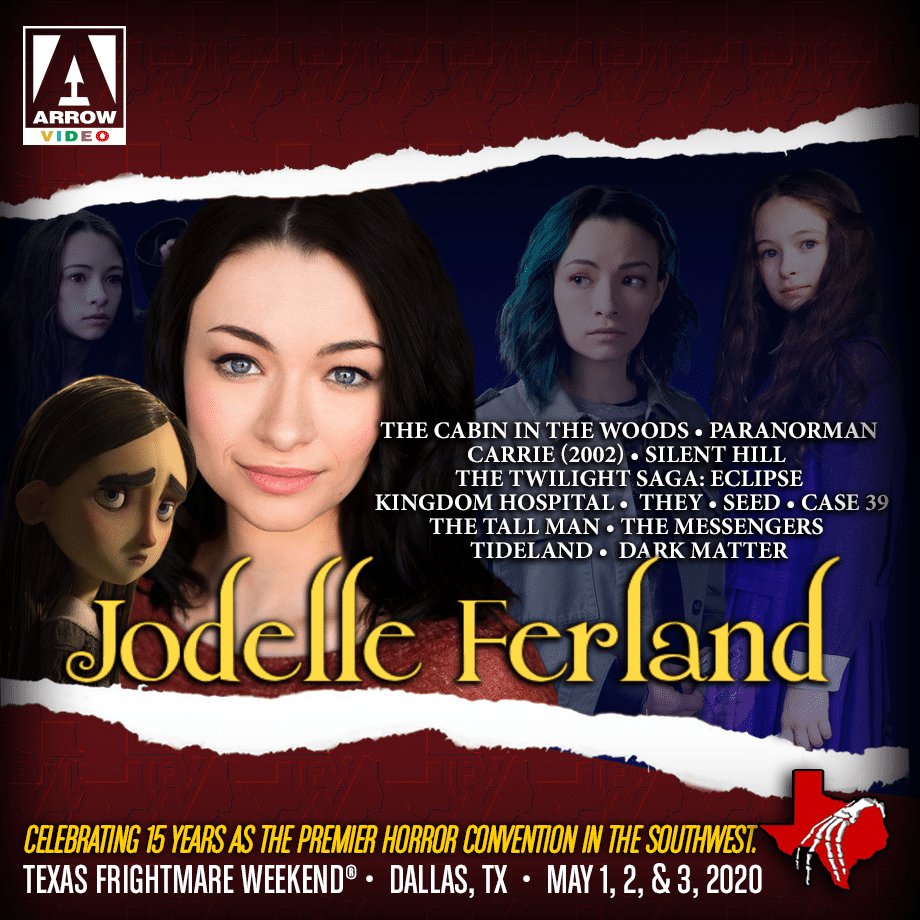 Jodelle Ferland​ is coming to TFW 2020! Jodelle is possibly best known from the hit movie Silent Hill as Sharon / Alessa. Jodelle also starred with Renée Zellweger in Case 39, The Cabin in the Woods, she was the voice of Aggie in ParaNorman​, R.L. Stine's The Haunting Hour, "Bree" in The Twilight Saga: Eclipse, The Twilight Saga: Breaking Dawn – Part 2, Supernatural, Stephen King​'s Kingdom Hospital, the SYFY​ TV series Dark Matter​ and MORE!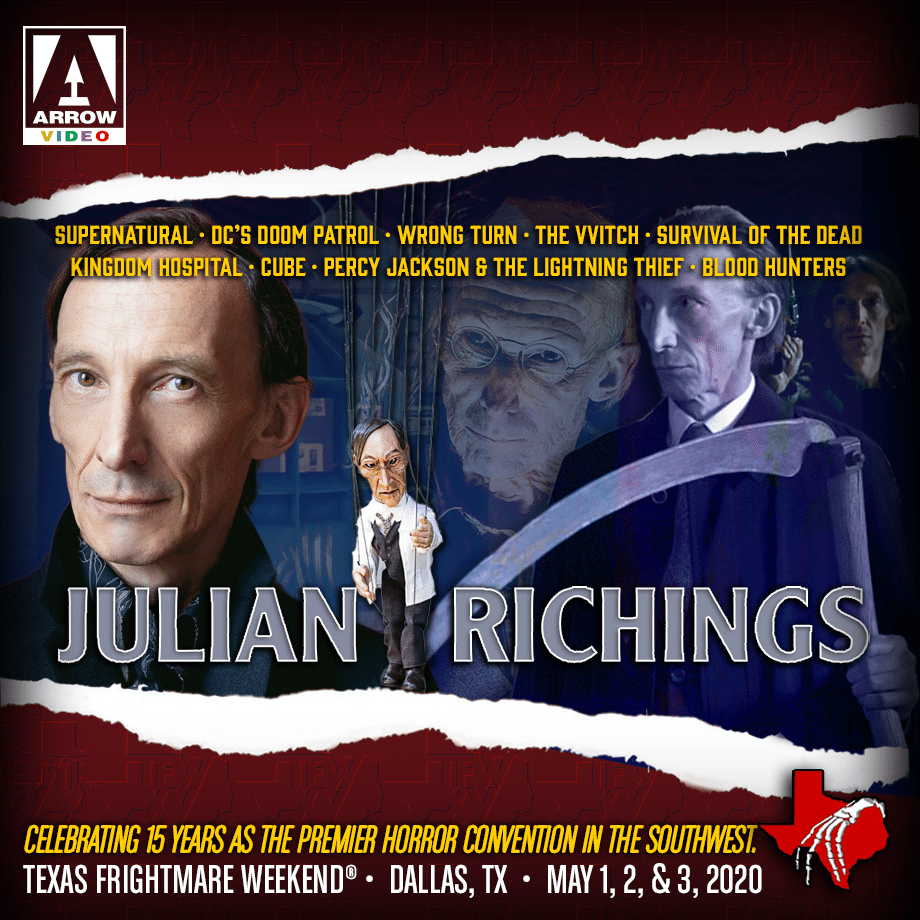 We're excited to welcome actor Julian Richings to our May 1-3, 2020 event! Julian is known for roles such as Heinrich Von Fuchs in DC Universe's Doom Patrol​, Death in Supernatural​, Wrong Turn as "Three Finger", Vincenzo Natali's Cube, Urban Legend, Stephen King​'s Kingdom Hospital, Naked Lunch, Saw IV, the 12 Monkeys TV series, Percy Jackson and more!
Texas Frightmare Weekend 2020 will be held on on May 1st – 3rd. For further information please go to the website: www.texasfrightmareweekend.com