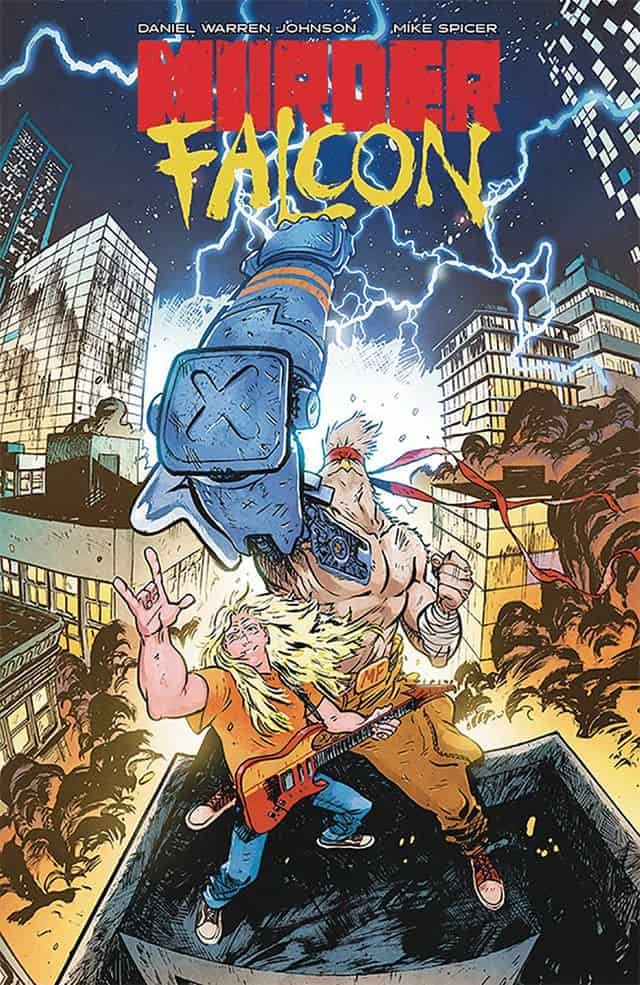 Daniel Warren Johnson signs at Forbidden Planet's London Megastore on Wednesday 6 November 2019 from 6:00 to 7:00 PM to sign MURDER FALCON and EXTREMITY from Skybound.
In MURDER FALCON, the world is under attack by hideous monsters, and Jake's life is falling apart – until he meets Murder Falcon. He was sent from The Heavy to destroy all evil, but he can't do it without Jake shredding up a storm.
Now, with every chord Jake plays on his guitar, the power of metal fuels Murder Falcon into all-out Kung Fu fury on those that seek to conquer Earth!
In EXTREMITY, Thea dreams. Not of a better life, but of revenge on the clan that ruined her family.
With ferocious battles between man, machines, and monsters ahead, who knows where her quest for vengeance will take her? A bold new vision, where the beauty and imagination of Studio Ghibli meet the intensity of Mad Max!
Daniel Warren Johnson is a freelance illustrator and comic artist based in Chicago. He strives to create meaningful and fun illustrations that fit within his clients' goals and surpass their expectations.
Forbidden Planet London Megastore
179 Shaftesbury Avenue, London, WC2H 8JR
0207 420 3666