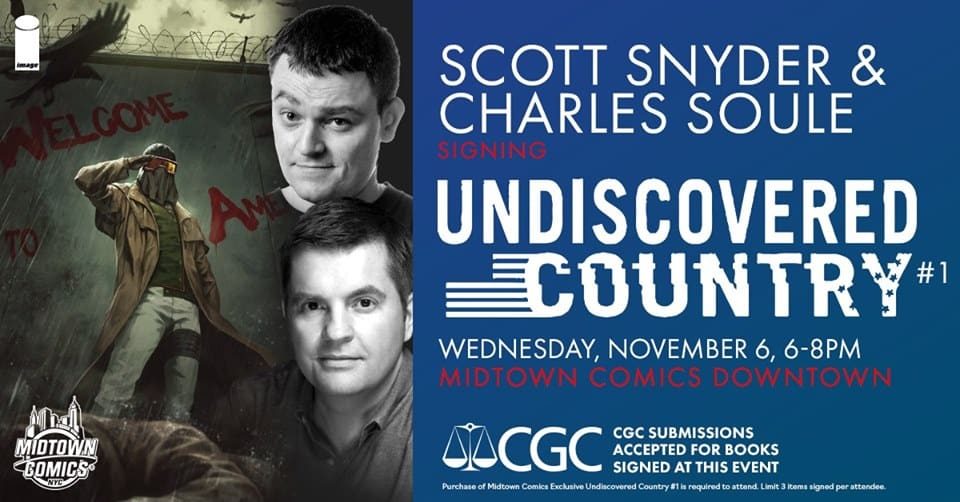 Scott Snyder and Charles Soule appear on Wednesday, November 6th from 6 PM – 8 PM at Midtown Comics Downtown to celebrate Image's new epic story, Undiscovered Country!
This signing will begin at 6PM and will run till 8PM
This is an open signing, so remember to show up early to secure your spot, just in case!
There will be a 3 item limit for signed items (3 items per creator)
Purchase of Midtown Comics Undiscovered Country #1 Variant is REQUIRED to attend the signing
There will be a CGC representative there to grade books signed at this event.
Midtown Comics Downtown
64 Fulton Street, New York, New York 10038
(212) 302-8192