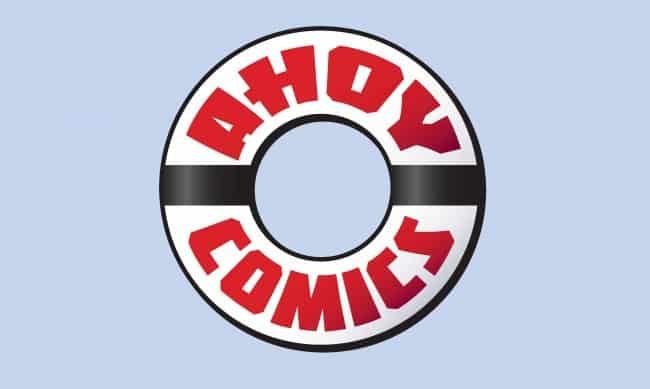 Press Release:
AHOY Comics — the publisher of Edgar Allan Poe's Snifter of Terror — is returning to Baltimore, home of the legendary writer Edgar Allan Poe, to exhibit at Baltimore Comic-Con. Just don't expect an apology for the acclaimed anthology comic book series Edgar Allan Poe's Snifter of Terror, which has been called a cross between Drunk History and Tales from the Crypt, with Poe in the role as the series' drunken host.
"Imitation is the sincerest form of flattery that mediocrity can pay to greatness," said AHOY Comics' Editor-in-Chief Tom Peyer. "I don't remember if I read that quote as a young boy in the pages of Mad Magazine or the writings of Oscar Wilde, but it's been a personal motto ever since. And Edgar Allan Poe's Snifter of Terror is chock full of drunken flattery."
Fans who want to meet the AHOY Comics founders "in the inevitably disappointing flesh" can attend their panel and visit the AHOY Comics booth (#2105). The AHOY Comics Baltimore Comic-Con panel will be held Saturday, October 19th from 1:30 – 2:30 PM ET in Room 345-346:
AHOY Comics: Expect More: Celebrate the one year anniversary of AHOY Comics with artists Jamal Igle, Russell Braun, and Chris Giarrusso, and writer Stuart Moore, AHOY Comics Editor-in- Chief Tom Peyer, and Publisher Hart Seely. Why did AHOY Comics decide to publish Second Coming, the controversial comic in which Jesus Christ resumes His holy mission? What's so funny about Baltimore's Edgar Allan Poe and his Snifter of Terror? Is there a place for funny comics in unfunny times? The answers will shock you! Maybe!
AHOY Comics is led by Publisher Hart Seely, an award-winning reporter whose humor and satire has appeared in The New York Times and on National Public Radio; editor-in-chief Tom Peyer, a veteran of DC Comics' Vertigo imprint; Stuart Moore, who handles something called "Ops"; and Chief Creative Officer Frank Cammuso. Since its debut in September of 2018, AHOY Comics has pledged for readers to "expect more" from its line of comic book magazines and graphic novels with full length comic book stories, accompanied by "extras" including short prose fiction, the occasional recipes, and even a crossword puzzle.
"It's a thrill to be back at Baltimore Comic Con to honor Poe's legacy of fun and laughter, and to tease our next wave of comic book magazines," said AHOY Comics Publisher Hart Seely. "AHOY isn't afraid to tackle any subject, whether we're lampooning the literati or publishing a comic book magazine like Second Coming in which Jesus Christ returns to Earth to learn from superheroes."
Visit www.baltimorecomiccon.com/tickets for more information and to purchase your advanced tickets!
In the coming weeks, look for more announcements from the Baltimore Comic-Con. We are looking forward to highlighting our guests, the Ringo Awards, industry exclusives, and programming. The latest developments can always be found on our website, Twitter, Instagram, and Facebook pages.