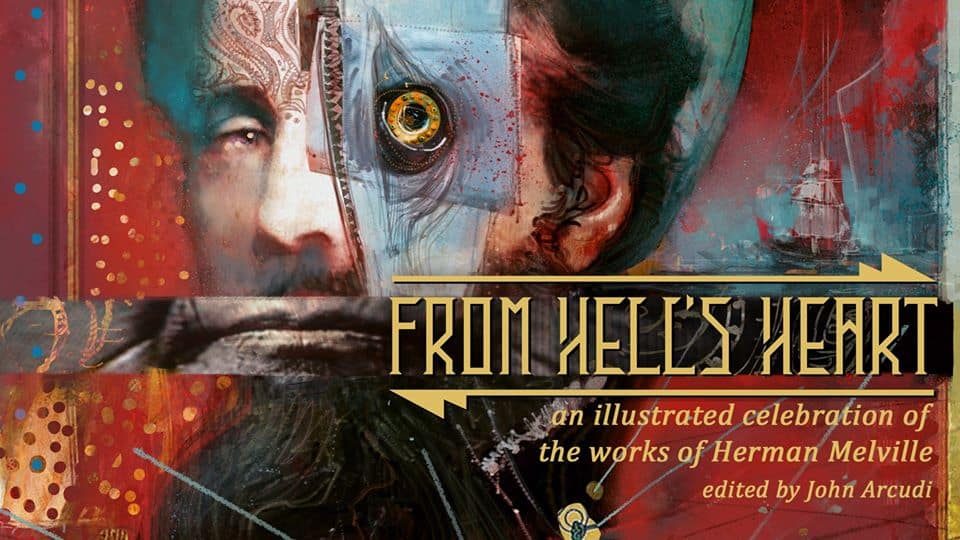 Excalibur Comics is excited to welcome John Arcudi, Farel Dalrymple, Matt Sheean, and Brandon Graham on September 21st from 1 PM – 3 PM for a signing event 100 years in the making!
Join editor John Arcudi (B.P.R.D, Rumble) and artists Farel Dalrymple (Pop Gun Kids, Proxima Centauri), Matt Sheean (Expansion, Ancestor) & Brandon Graham (Prophet, Island) as they celebrate Herman Melville's Bicentennial with their gorgeous new art book FROM HELL'S HEART published by A Wave Blue World.
FROM HELL'S HEART is the new high quality artbook featuring over 50 brand new illustrations commemorating Melville's greatest work including MOBY DICK, BARTLEBY, THE CONFIDENCE MAN, BILLY BUDD and many more.
Excalibur Comics
2444 SE Hawthorne Blvd, Portland, OR 97214-3969
(503) 231-7351