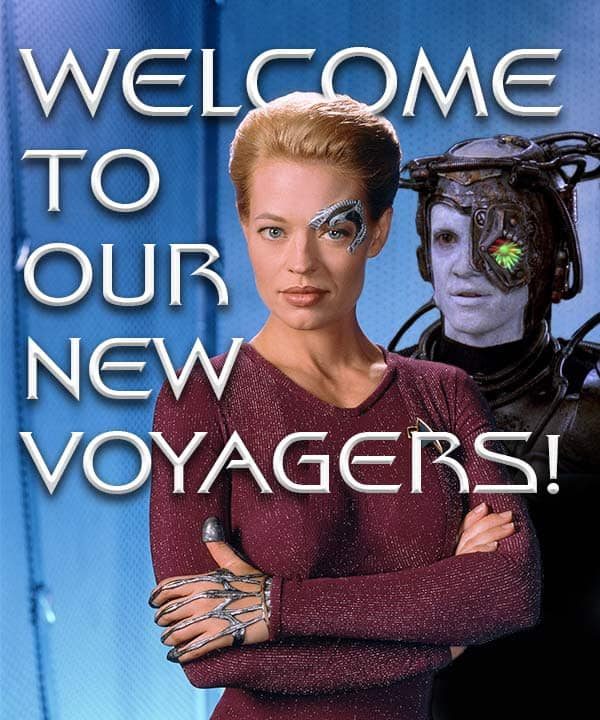 Press Release:
An extraordinary development has been transmitted from Starfleet officers on their Away Mission at the Star Trek Las Vegas Convention this week. If your subspace communications systems haven't picked up the chatter, we can confirm that both Jeri Ryan and Jonathan Del Arco have accepted their mission orders and will be sailing on The Un-Conventional Voyage in 2020!
That's right, Star Trek: The Cruise's celebration of the 25th anniversary of Star Trek: Voyager just got bigger and better! In early 2020, Ryan and Del Arco will appear on both Star Trek: Picard AND Star Trek: The Cruise! With Jonathan Frakes, Brent Spiner and Marina Sirtis also sailing in 2020, that's 5 sensational Star Trek actors set for two exciting launches next year: the new show and the cruise!
Ryan and Del Arco's paths first crossed in "The Void," when Seven of Nine found an injured Fantome hiding aboard a broken down starship in 2377. Having Ryan and Del Arco aboard Star Trek: The Cruise IV with their Voyager castmates will make for an extraordinary reunion.
The Star Trek universe has a lot to celebrate in 2020!