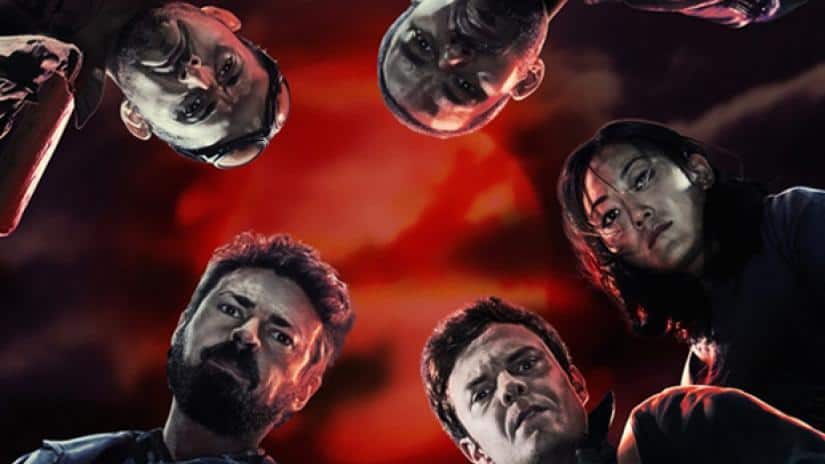 The pilot episode of Amazon Prime's new series THE BOYS will come as no surprise to fan of the original comic by Garth Ennis and Darick Robertson, as it is laced with violence, sex, and profanity. Jack Quaid stars as Hugh Campbell, an ordinary citizen with a bone to pick after a member of The Seven, a group of corporate-sponsored superheroes who effectively police the world with no oversight, causes an unspeakable tragedy. Billy Butcher (Karl Urban) is more than happy to offer Hughie an opportunity to wreak vengeance against the "supes" who have wronged him. On the flip side is neophyte superhero Starlight, recruited via a reality show to join the Seven only to learn her heroes aren't all what they seem.
Producers Seth Rogen and Evan Goldberg don't flinch away from the dark material covered in the comics, even more so than in their other Garth Ennis-adapted property Preacher. Their involvement caused some confusion at the Boston advance screening with several attendees thinking they were seeing the similarly titled Rogen/Goldberg production Good Boys.
The vivid hyper-violence and a stark scene of sexual assault were jarring for anyone unfamiliar with the source material. That said, readers will be happy with the story staying faithful to the comics and look forward to watching the rest of the series. Be sure to watch for a special cameo of the original "Wee Hughie" which is sure to delight any stalwart fan.
THE BOYS drops tomorrow, Friday, July 26th, only on Amazon Prime.
Thanks to Allied Boston for the advance screening tickets.