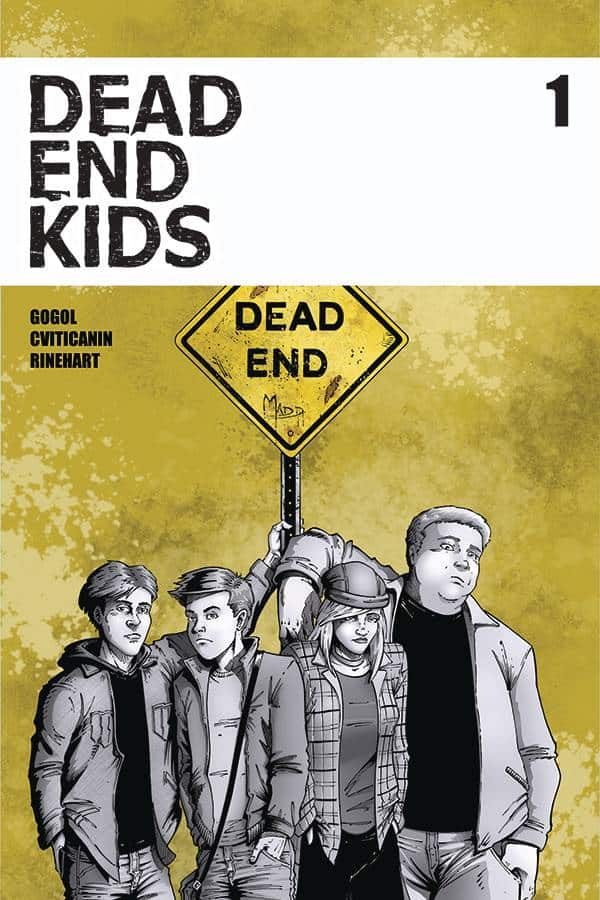 Writer Frank Gogol (Grief, Dead End Kids) appears at TFAW on Saturday, August 3, 2019 at 4 PM to show you how to break into the comic book industry! This event is free to attend and open to all ages!
In addition to sharing his story about breaking into the comic book industry, Frank will share his successes, his struggles, and offer a wealth of invaluable tips for new writers and artists looking to make it in this field!
Frank will also be bringing his new comic, Dead End Kids, to this workshop, along with copies of the critically-acclaimed Grief! Both copies will be for sale directly from the writer. Check out the synopsis of Dead End Kids below:
"It's 1999. Ben, Murphy, Tank, and Amanda are four screwed-up kids from broken homes, but they have…had each other. When Ben is murdered, Murphy and his friends set out to find who killed him and find themselves in the cross-hairs! Dead End Kids is a dark coming-of-age murder mystery set in the '90s, from the creative team behind 2018's critically acclaimed Grief.
Things From Another World
2916 NE Broadway, Portland, OR 97232
(503) 284-4693