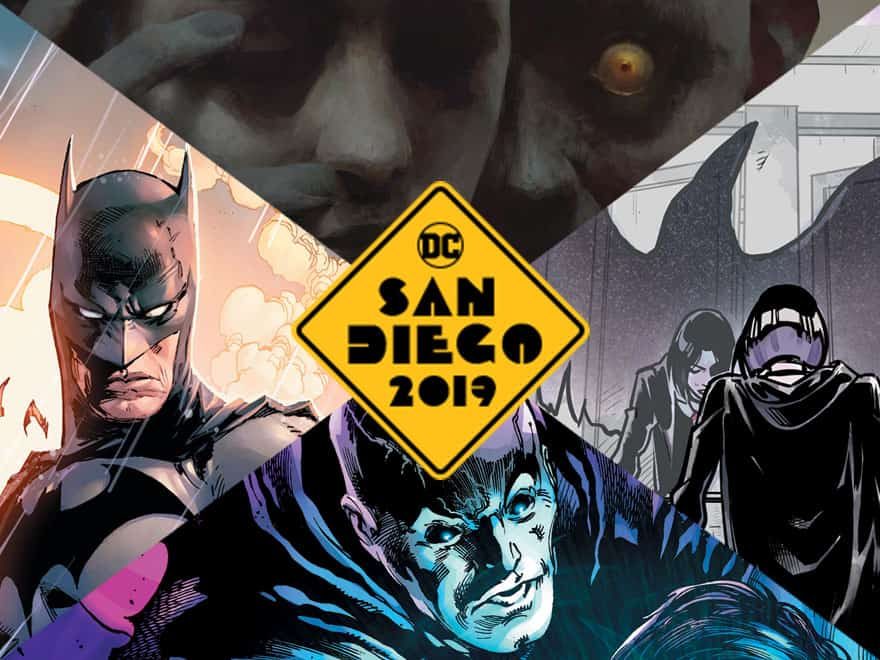 Press Release:
The 50th Annual San Diego Comic-Con is here, and we'll be there with a spectacular new booth, a once-in-a-lifetime Batman experience and all of your favorite DC heroes and villains!
It's the biggest convention of the year—four and a half days of sweet, super hero bliss. Whether you're looking for the most binge-worthy TV shows and comics, the toys and collectibles that you absolutely must have or just the most amazing cosplay on the planet, you'll find it at San Diego Comic-Con.
This year, DC is going bigger than ever with a combined DC/WB booth on the convention floor, a full slate of panels, talent signings and stage demonstrations, a handful of amazing premieres and thousands of exclusive booth giveaways. We hope to see you there, but if you won't be at the show, you can catch all of the latest DC trailers and promos, along with exclusive DC Daily videos shot at SDCC at the link below. Plus, browse our full convention schedule, get caught up on our breaking news and enter this year's Instant Super Fan Sweepstakes for a chance to win exclusive collectibles, t-shirts, comics and more!
CLICK HERE to see DC's full schedule…