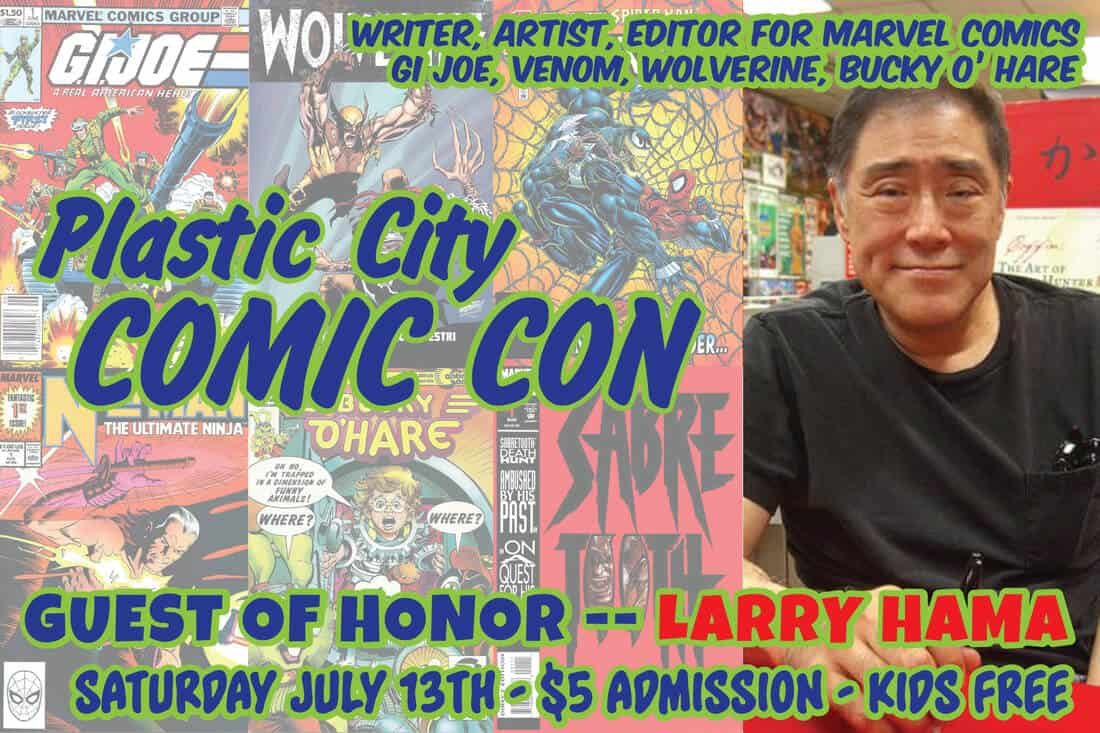 Press Release:
Reckless Sidekick Productions will present the Plastic City Comic Con, taking place at the Wallace Civic Center in Fitchburg, MA on Saturday July 13th from 10:00 AM – 6:00 PM, and featuring over 150 tables with comic book retailers, artists, writers, and vendors.
We are also proud to present for the first time our guest of honor – Larry Hama, who is the chief architect of the GI JOE comics as well as an editor for Marvel.
We also have a stellar guest list this year including:
Barbara Friedlander (Swing with Scooter, Falling In Love)
Joe Caramagna (DuckTales, Big Hero 6)
Joe St. Pierre (Spider-Man, Venom)
Rich Woodall (The Electric Black, Kyrra: Alien Jungle Girl)
Sean Wang (Runners, The Tick)
Ian Chase Nichols (The Tick)
Alterna Comics Publisher – Peter Simeti (The Chair)
Jack Purcell (Gotham Underground, Batgirl)
And many more
Reckless Sidekick Productions is proud to bring the Plastic City Comic Con for the 4th time to central MA. Come and enjoy a wonderful time with us. Admission is only $5. Kids 12 & under are free. Parking is always free as well.
You can see our comprehensive guest list on our website at PlasticCityComicCon.com or find us on Twitter and Facebook.