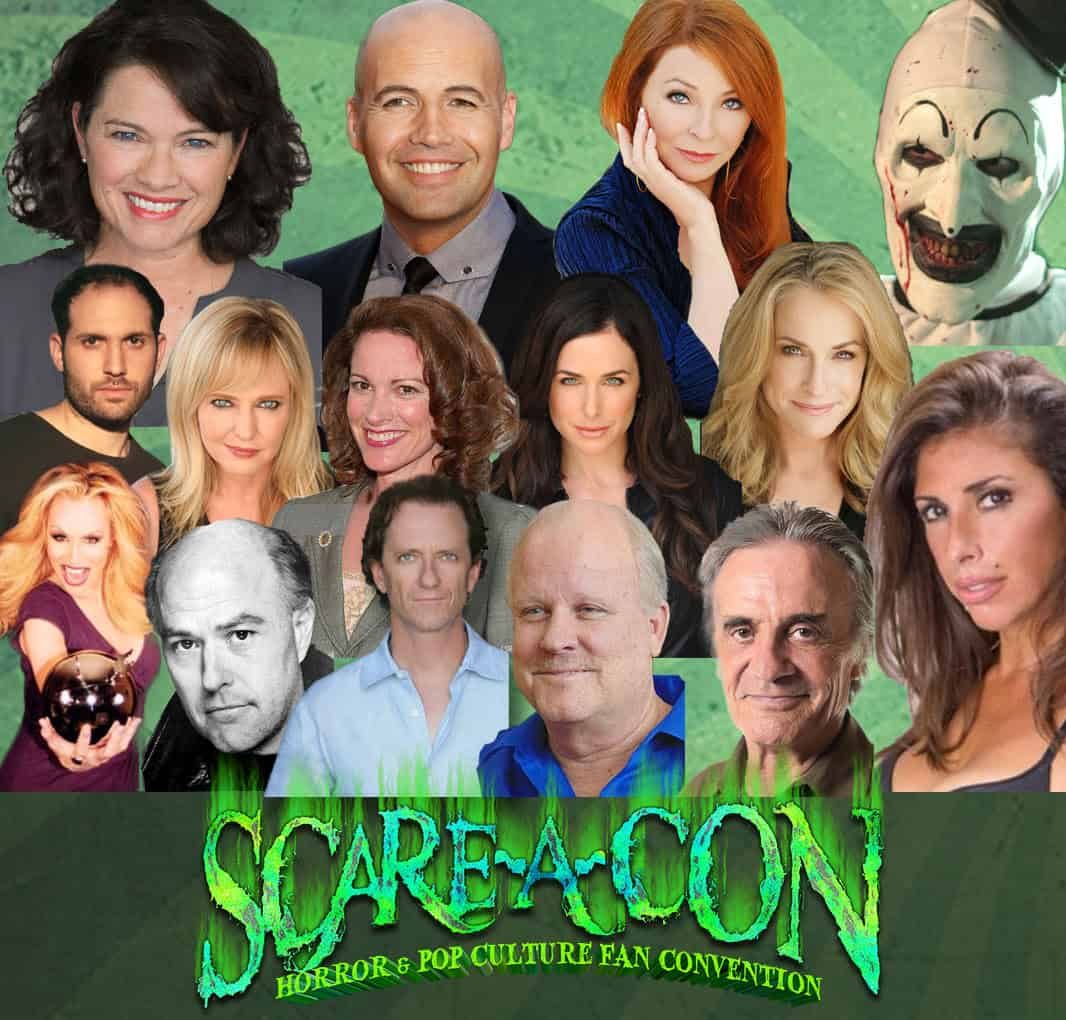 SCARE-A-CON New England has added guests Catherine Corcoran (Terrifier) and Jason Lively (European Vacation, Night of the Creeps) to their show on June 7 – 9, 2019.
They join the current guests including:
Billy Zane (The Phantom, Titanic, Twin Peaks)
Cassandra Peterson (Elvira: Mistress of the Dark)
Heather Langenkamp (A Nightmare on Elm Street)
Terry Kiser (Weekend at Bernie's, Friday the 13th Part VII: The New Blood)
"Art the Clown" – David Howard Thornton
PHANTASM 40th Anniversary Cast reunion with Reggie Bannister, Michael Baldwin, Bill Thornbury, Kathy Lester &director Don Coscarelli
Nightmare on Elm Street – Amanda Wyss & Lisa Wilcox
…and many more – Full list HERE
The schedule is almost complete including parties, film screenings, panel discussions & more.
PHOTO OPS include an IN-MAKEUP Art the Clown , PHANTASM CAST & more!
There is so much going on, and online admission discounts end soon – GET THEM HERE.
SCARE-A-CON New England is the ultimate party for horror & pop culture fans. With an intimate setting, and an emphasis on the social aspect of Cons, SCARE-A-CON offers a unique experience for fans of all levels.
For tickets and further information please go to the website: www.scareacon.com