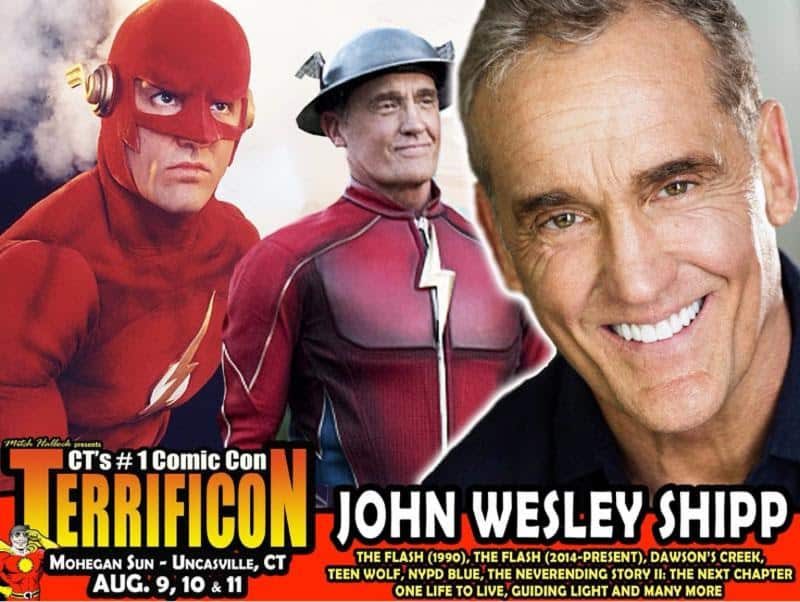 Press Release:
TERRIFICON continues its "Welcome Back Week" with an old friend… he's played the fastest man alive TWICE… and is the guest that fans always ask me to bring back… the one and only John Wesley Shipp! John will be back in Connecticut at Mohegan Sun to meet fans on August 9-11
John has played the lead Barry Allen on CBS's superhero series The Flash from 1990 to 1991, and Mitch Leery, the title character's father, on the drama series Dawson's Creek from 1998 to 2001. Shipp has also played several roles in daytime soap operas including Kelly Nelson on Guiding Light from 1980 to 1984, and Douglas Cummings on As the World Turns from 1985 to 1986 (which earned him his first Daytime Emmy Award). He portrays both Barry Allen's father, Henry Allen, Jay Garrick/Flash and Earth-90 Barry Allen/Flash on the current The Flash series on The CW network.
On a personal note; John was the very first media guest I ever had back when I started producing and organizing comic cons years ago in Trumbull, Connecticut. Since then he has come back several times, and been a constant loyal supporter of my events and a true friend. I am so happy to see him back this August at Mohegan Sun.
See more about Connecticut's #1 comicon at www.terrificon.com