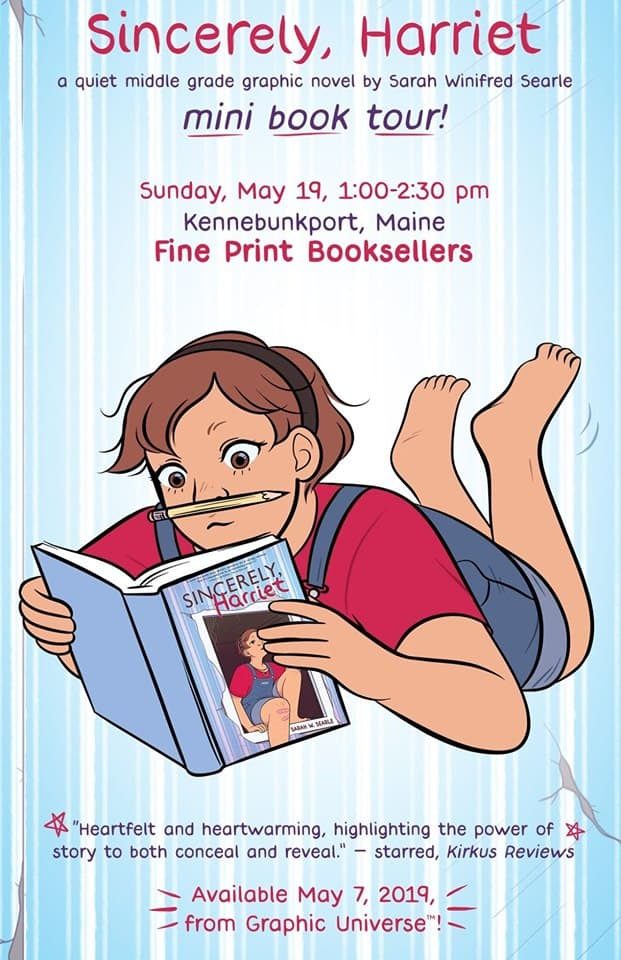 Sarah Winifred Searle appears at Fine Print Booksellers on Sunday, May 19, 2019 at 1 PM for a book signing event for her new graphic novel Sincerely, Harriet.
About the book:
Harriet Flores struggles with boredom and an unrequited crush while learning to manage her chronic illness through a long, hot, 1990s summer in Chicago. She uses her imagination to cope, which sometimes gets her into trouble, as she makes up fantastical fibs and wonders if there are ghosts upstairs. One neighbor, Pearl, encourages Harriet to read and write, leading Harriet to have a breakthrough and discover the power of storytelling.
About the author:
Sarah hails from spooky New England but has since moved to sunny Perth, Australia. She writes and draws comics inspired by history, feelings, and intimacy of all sorts.
Fine Print Booksellers
28 Dock Sq, Kennebunkport, ME 04046
(207) 967-9989