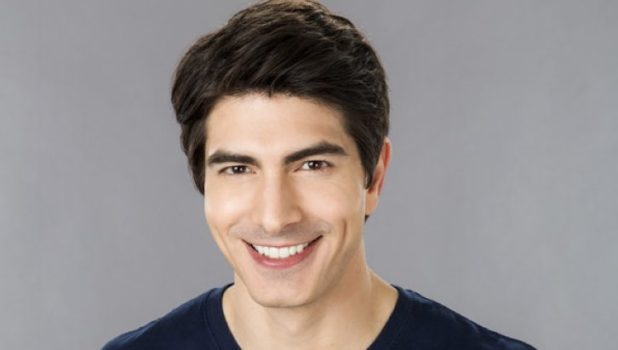 Press Release:
Motor City Comic Con, Michigan's longest and largest comic and
pop-culture event, is pleased to announce DC's Legends of Tomorrow star Brandon Routh will attend this year's convention on May 18th – 19th at the Suburban Collection Showplace. To purchase tickets and for more information about autographs and photo ops, please go to – www.motorcitycomiccon.com/tickets
In 2005 Brandon Routh soared into the media limelight when cast as "the Man of Steel" in director Bryan Singer's highly anticipated revival of the original superhero film franchise "Superman Returns." He currently stars on the CW as "Ray Palmer/The Atom" in the DC Comics super-team series "Legends of Tomorrow." In 2015, he starred opposite fellow LEGENDS OF TOMORROW cast member, Caity Lotz, in the sci-fi thriller "400 Days."
In 2013, Routh voiced David "Hesh" Walker in the video game "Call of Duty: Ghosts" and starred in the CBS comedy series "Partners," from the creators of "Will & Grace." Also in 2012, Brandon starred in "Crooked Arrows," as the coach of a Native American lacrosse team playing in a prep school league tournament.
In 2010, Routh was seen in "Scott Pilgrim vs. The World," a Universal film opposite Michael Cera and directed by Edgar Wright. He recurred on NBC's "Chuck," and was seen in "Unthinkable," opposite starring Samuel L. Jackson. He graced the big screen in Kevin Smith's film, "Zack and Miri Make a Porno" with Seth Rogen and Elizabeth Banks, as well as "Life is Hot in Cracktown," based on the novel by Buddy Giovinazzo, and the romantic comedy "Table for Three," opposite Jennifer Morrison and Sophia Bush.
The 2019 Motor City Comic Con will be held at the Suburban Collection Showplace which is located at 46100 Grand River Avenue in Novi, Michigan on Friday, May 17 (12:30 PM to 7 PM), Saturday, May 18 (10:30 AM to 7 PM) and Sunday, May 19 (10:30 AM to 5 PM).
Doors open 30 minutes earlier for advance ticket holders. Future announcements of media guests, comic guests, exhibitors and events will be announced and posted to
www.motorcitycomiccon.com in the coming months.
Follow Motor City Comic Con on Facebook, Instagram, and Twitter for more details on upcoming new guests, programming, limited VIP packages, photo opportunities and more.